Future potential with a stunning design
Dubai's Museum of the Future is nearing completion. It is considered one of the most complex buildings worldwide, and its exterior is breathtaking.
A floral cyborg
A woodland of man-made and native trees has sprung up in Shanghai, named Solar Trees Marketplace. It even generates its own solar power.
The tessellated pavilion
Japanese architect Kengo Kuma and Australian artist Geoff Nees teamed up to design the Botanical Pavilion – a wooden pavilion that is constructed like a 3D puzzle – without using any kind of glue or screws.
The house made by 3D printers
The round construction known as TECLA has created quite a stir. Having teamed up as 3D printing pioneers, WASP and Mario Cucinella Architects have produced the first CO₂-free housing prototype printed entirely from raw earth.
Origami in wood
Japanese architectural firm UENOA has created a wooden office that has no need for bearing walls. Folded origami-style, the ceiling construction gives a whole new lightness to cross-laminated timber.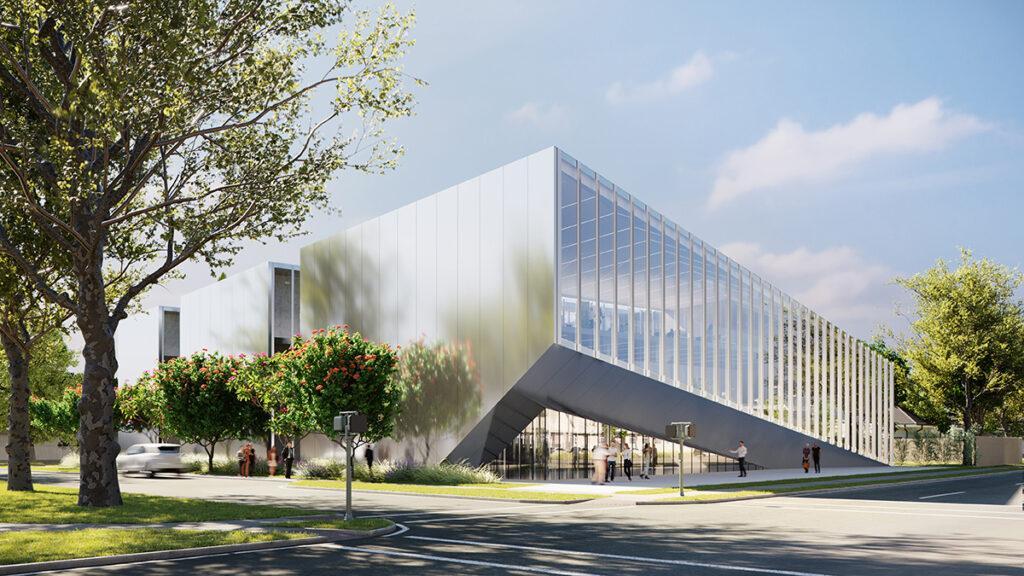 The healthy Ochsner Center
There is a new building taking shape in New Orleans that fits perfectly with two very pressing issues: the new Ochsner Center for Innovation will be devoted to developing modern healthcare solutions. The project, which has already won numerous awards, is geared wholly towards sustainability.