A ship drops anchor
Cologne is home to one of Germany's most digitalized office buildings, known as The Ship. Inspired by its success as a model of contemporary working, a second project is being added just next door: the Vorum.
A Cobot Hub for humans and robots
Heralding a bright future in an innovative, exciting location, this robotics centre in Denmark designed by 3XN is expected to become the perfect place to work. It is a Cobot Hub for the employees at two companies. And also for the robots developed there.
A green luxury resort in Vietnamese style
Travel connoisseurs are well aware that Arnaud Zannier creates extraordinary holiday retreats. Now the hotelier has added a new jewel to his portfolio. The green luxury resort Bãi San Hô revives traditional Vietnamese style in untouched surroundings.
Mission Rock rocks San Francisco
Dreams are coming true in San Francisco, where eleven hectares of bleak asphalt are being transformed into a stunning, lively city district called Mission Rock. The project is driven forward by world-class architects with a shared vision.
Shopping inside a timber canyon
As many as 40,000 pieces of wood had to be fitted together for the gift shop in the National Museum of Qatar. The inspiration behind this award-winning interior design was supplied by a miracle of nature in Qatar's desert.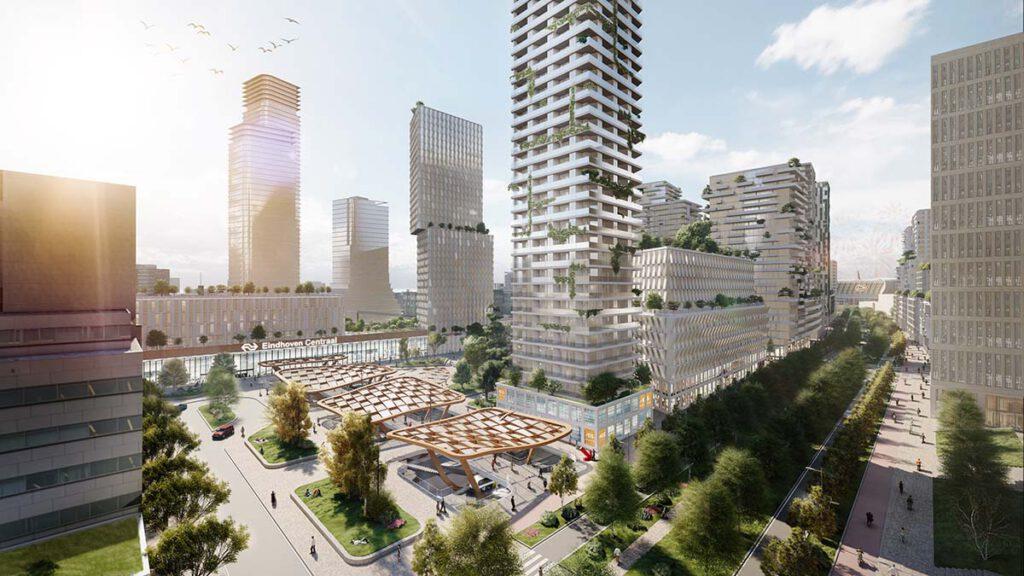 New centrepiece for Eindhoven
What used to be a single-purpose neighbourhood is being transformed into a versatile motor of urban progress: Eindhoven is turning its railway station district in Fellenoord into a buzzing new area where all kinds of innovations are set to flourish.