Timber housing on a modest budget
Most people looking for a new home with a sustainable design need to have deep pockets. Rotterdam's Pendrecht district aims to buck this trend courtesy of timber building Valckensteyn, the brainchild of the architects at Powerhouse Company.
All in the name
In Düsseldorf, The Cradle is gradually taking shape. The timber hybrid office building is being constructed according to circular economy principles, and these will also govern its future use.
Twin peaks for the Netherlands
The Dutch city of Eindhoven will soon be home to the world's highest "woodscraper". The two towers – 100 and 130 metres high and known as the Dutch Mountains – are to set new standards in high-rise timber construction.
Onwards and upwards
An entire residential complex in Berlin-Kreuzberg is to be built out of timber – vertically. With a planned height of almost 100 metres, WoHo is set to be Germany's tallest timber building.
A floating office made of wood
Workplace ahoy! Architecture studio Powerhouse Company has designed a concept for a floating office building. Sustainable, energy-neutral and made of wood, it will serve as the headquarters for the Global Center on Adaptation in Rotterdam as of autumn 2020.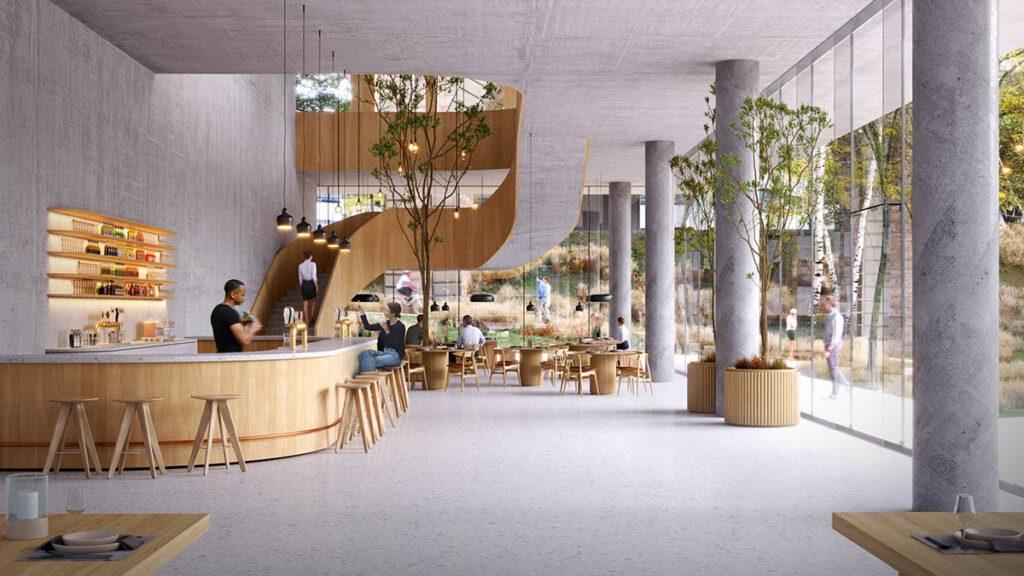 Woodscraper on Lake Geneva
Swiss urban planning combines prominent architecture with ecological timber construction. Lausanne's Tilia Tower is setting a high standard in future-proof urban development.