Building an "O" as a high-rise
History is literally being written in Mannheim right now. Or rather it is being built. The spectacular high-rise building "O" designed by MVRDV is just one example: A total of four letters spell out the word "HOME" in the new Franklin Mitte neighbourhood.
Green oasis in concrete tower
In the Vietnamese metropolis Ho Chi Minh City, an increasing number of new office towers are shooting skyward. Local architectural office MIA Design Studio makes sure that nature isn't forgotten in the process. Even if it has to flourish inside busy interiors.
Where the future is radically car-free
The city of San Diego in Southern California has plans for a new district, one that will be entirely void of cars. Known as Neighborhood Next, it must be one of the most radical projects in the USA.
Climate neutral and affordable
The new urban quarter Zwhatt near Zurich is designed to enable climate-neutral living at affordable prices. One of its buildings is a 75-metre-high timber hybrid tower known as Redwood, whose facade generates solar power.
Where clouds linger
Shenzhen is set to be home to a museum that should really be built in the sea. Although inspired by bobbing waves, the design ultimately looks like a group of clouds. And the spectacular structure has indeed been titled "Clouds on the Sea".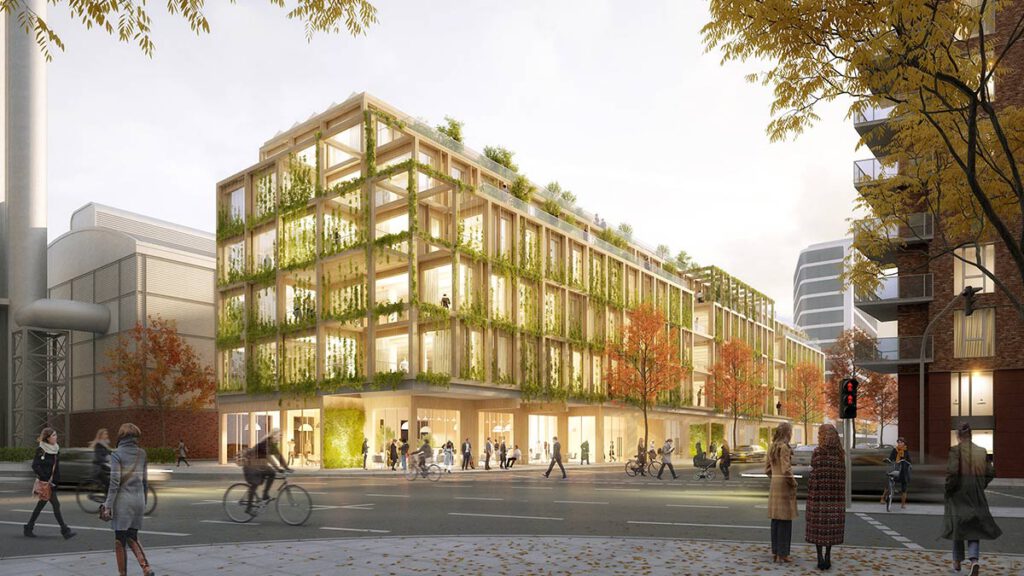 Hamburg sets a new benchmark
HafenCity Hamburg is an urban quarter fit for the future. Its eco cherry on the top is the "Null-Emissionshaus" (Zero Emissions Building), which is completely carbon-neutral – and can be dismantled like a Lego house.