Affordable living in contemporary homes
Architect Nerma Linsberger is known for designing top-quality social housing. One of her projects, titled "WILLLI", is another model of affordable yet highly attractive city apartments.
Urban apartments off the peg
Apple's former design head BJ Siegel has developed a concept for a timber modular house. The urban prefab named Juno is designed for mass production – and hopes for success on the scale of the iPhone.
In the service of biological diversity
Good news for local fauna: The dedication of not-for-profit organization CABI to combatting climate change through innovative agricultural solutions is reflected in the architecture of its new headquarters in England.
Village life in the city
Communal vegetable patches, car sharing and a timber building that overtops many others. Sweden's largest housing cooperative is celebrating its 100th anniversary with a project called Västerbroplan that shows how people will live in the future.
A superlative tree house
Bearing the name Tree House Rotterdam, Holland's new landmark-to-be looks like a gigantic stack of wooden shelves with glass lofts added on top. It aims to take the sustainability of timber high-rises to a new level.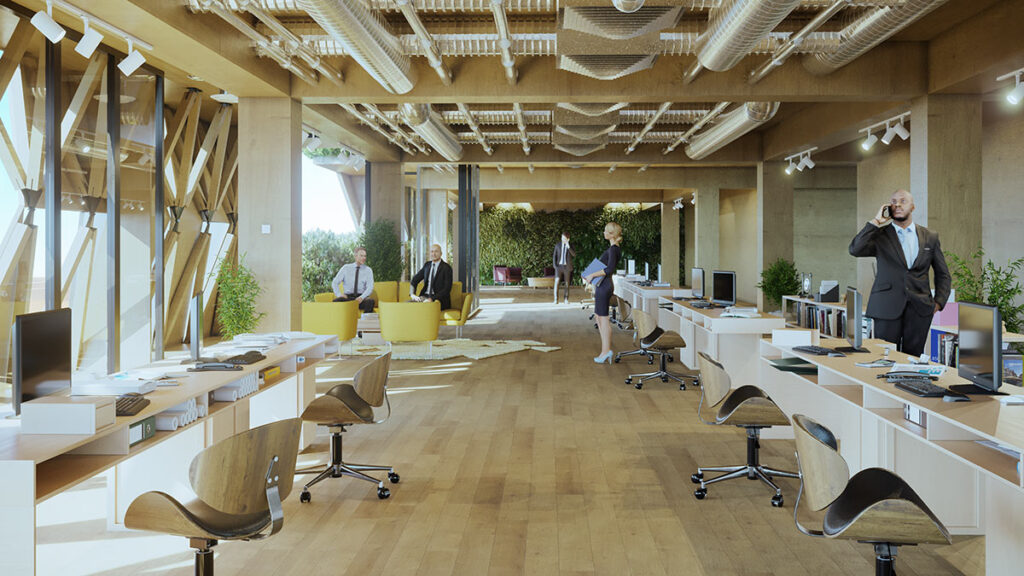 The parametric office
The design for the urban office building Saint Denis in Paris shows the potential of parametric design in timber construction. Architect Arthur Mamou-Mani is a luminary in this new discipline, and we were able to meet him online.