Qatar gives the go-ahead for Calatrava's Sharq Crossing
The emirate of Qatar set aside funds in its 2020 budget for the spectacular Sharq Crossing designed by star architect Santiago Calatrava. Construction will begin soon.
Stacked in favour
A tribute to the Bauhaus era, a constructional climate concept, and vertical neighbourhoods. The Tel Aviv Arcades by Studio Precht take a fresh look at skyscraper design.
Construction on the moon!
The most ambitious building project in human history has been launched. Architecture office BIG, construction company ICON and NASA plan to build the first settlement on the moon using 3D printing technologies. The name of their mission: Project Olympus.
The carbon-catcher of New York
At a height of 737 metres, this new building planned for New York will soar into the sky in the shape of a mandragora plant. Consuming the city's carbon emissions in the process.
The beautiful heart of Amaravati
The new capital of Andhra Pradesh is to be given a new, sustainable heart. Foster + Partners have designed a stunning master plan for the government complex in this Indian state. The concept pays homage to India's architectural heritage in exquisite fashion.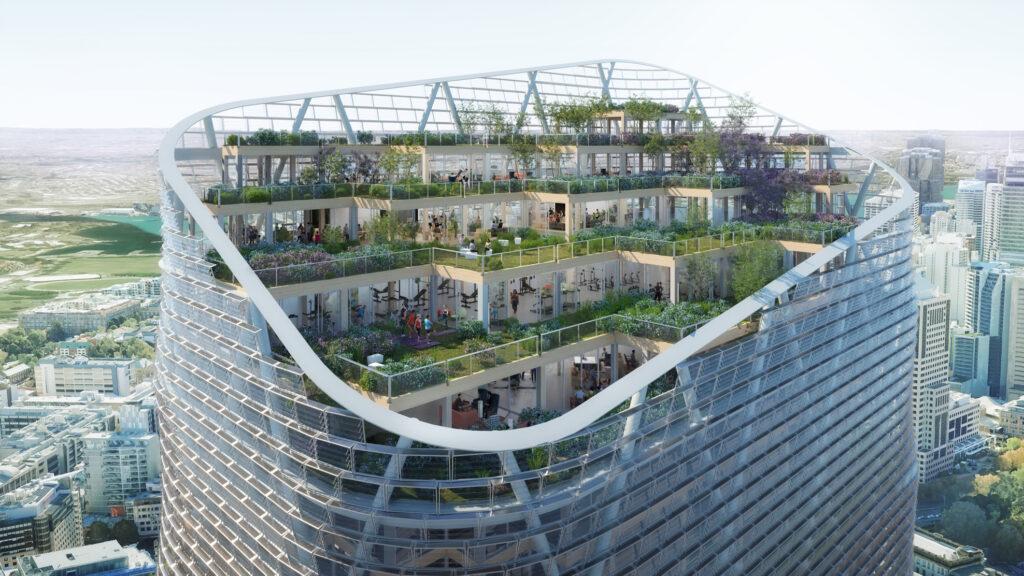 Sydney hosts a timber innovation
The plans just unveiled for the new, 180-metre-high timber tower designed for the Sydney-based software giant Atlassian represent a milestone in environmentally friendly construction using this renewable raw material.