Co-housing 2.0
Three tonnes of lettuce and vegetables annually will be farmed on top of the We-House, a timber construction project in Hamburg's HafenCity. The on-site restaurant serves meals for residents of this sophisticated eco-house at cost price.
KCAP is building on Fashion House
Urban densification is experiencing a fresh take in Amsterdam West, where a new neighbourhood is being built on existing buildings. It is a mega-project with extravagant architecture, apartments and public green space. One of the sections will be the OKU House, designed by KCAP for above the Fashion House.
"Smart means something is communicating with me"
Alan Hofmann is a building engineer and timber constructor from Austria. His company Woodplan occupies a digital niche for building projects around the world. In this interview he describes his interpretation of intelligent offices, and how an office can be smart in an old Austrian building.
The parametric office
The design for the urban office building Saint Denis in Paris shows the potential of parametric design in timber construction. Architect Arthur Mamou-Mani is a luminary in this new discipline, and we were able to meet him online.
In full control
In everyday office life, automation is especially key to success. Lighting, sound, shading, heating, cooling, ventilation and access systems can be operated centrally with intelligent controls by Loxone.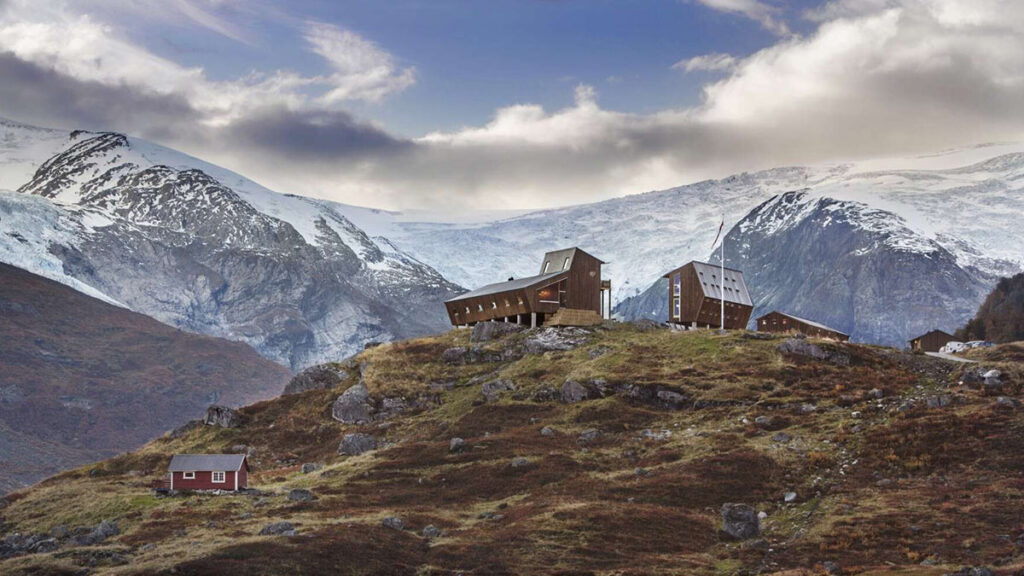 The oblique cabins of Tungestølen
Snøhetta creates high-calibre architecture, including accommodation at high altitudes amidst Norway's glaciers. The architects have enriched the Tungestølen mountain cabins with a special feeling of hygge.