A holiday among lavender fields
The InterContinental Hotels Group has established its new Voco lifestyle brand with a focus on casual luxury. Now it plans to build one of its boutique hotels in the world-renowned wine region of Australia's Yarra Valley, surrounded by 11,000 square metres of lavender fields.
A love of loam
Its heyday as a traditional mass building material is long gone. But sustainability has made loam interesting again. One recent example is the new Alnatura Campus in Darmstadt. Here, the architects have given loam construction an exciting comeback.
Hempcrete is making waves
Designer Antony Gibbon has a taste for the unconventional. After creating cliff houses and capsule dwellings in trees, he has now come up with a vision for a "wave house": the "Twine" made of hempcrete is designed as an artistic frame to accentuate the masterpiece of mother nature.
A beehive as a model for living
Architect Gianluca Santosuosso asked himself, "How would nature respond to this brief?" – and turned to a beehive as a model for residential housing. His "HIVE Project" tackles current challenges with a completely new approach that benefits humans, animals and plants collectively.
Beneath the dragon's skin
The new showpiece unveiled by Swatch is not a watch, but office architecture at its finest. To create the reptilian curves of the new Swatch headquarters in Biel, star architect Shigeru Ban has built one of the world's largest timber-framed constructions.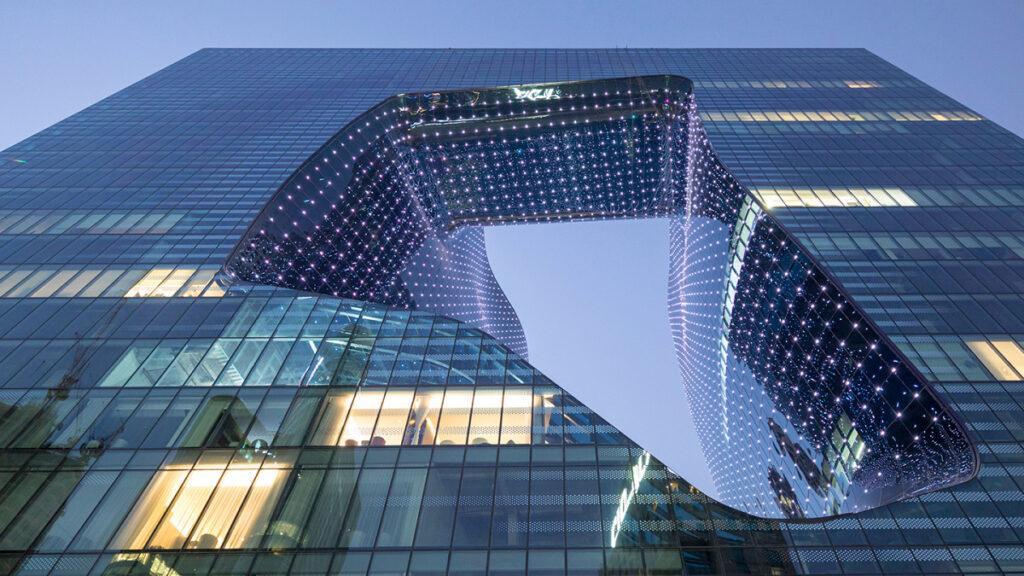 Beyond the void
The boutique hotel "ME by Meliá" recently opened its doors in Dubai. It is the only hotel commission for which award-winning architect Zaha Hadid designed both the interior and the exterior. Her signature features: breathtakingly smooth contours, dramatically angular lines, bold materials and expressive colours.