The world's first floating city
From climate refugees to climate innovators – that is the vision of developer Dutch Docklands and the architects from Waterstudio for the people of the Maldives. Their Maldives Floating City, the first floating island city in the world, will be able to house around 20,000 people.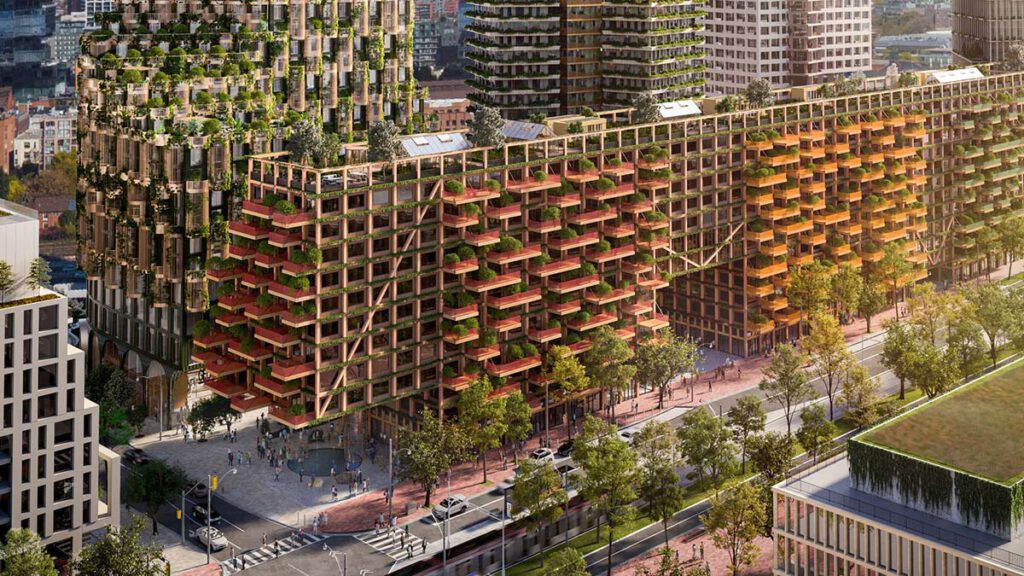 Superblock designed with mass timber
Canada's megaproject Waterfront Toronto includes a new district called Quayside, an all-electric and climate-neutral community. Its highlights are a two-acre urban forest and the residential Timber House by architect David Adjaye.