The green towers of Beverly Hills
The district where film stars like to congregate is now the setting for one of the biggest environmental projects in the USA: "One Beverly Hills" is creating green towers and gardens alongside legendary VIP hotels. A green "triangle" with master plan by Foster + Partners will offer public zones and – naturally – new luxury.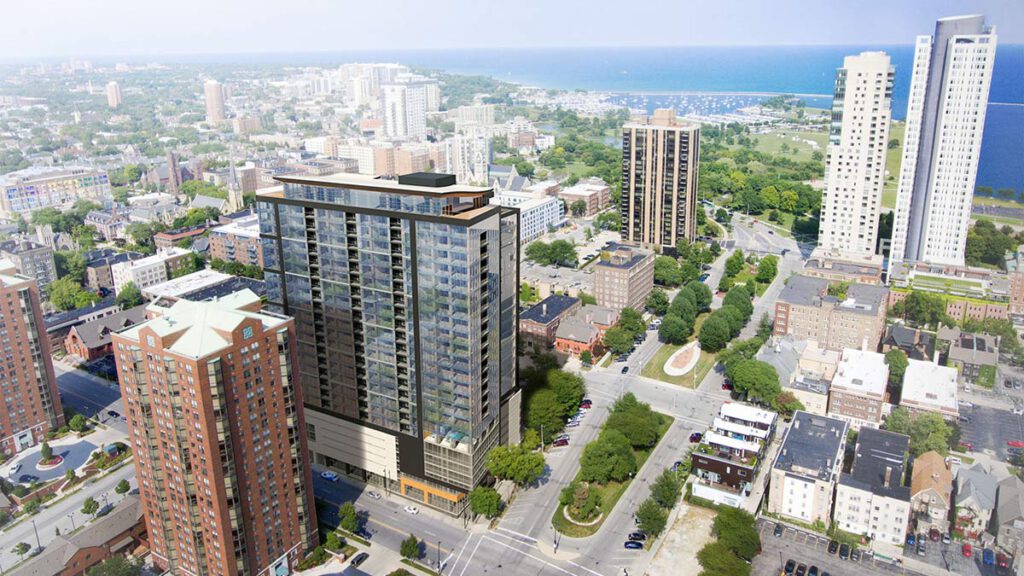 The exported timber high-rise
When it comes to timber construction engineering, the United States has been lagging behind other countries. Ascent Tower in Milwaukee aims to change this. Topping out as the world's tallest timber tower at a height of 284 feet, the building uses expertise and structural elements from Austria.