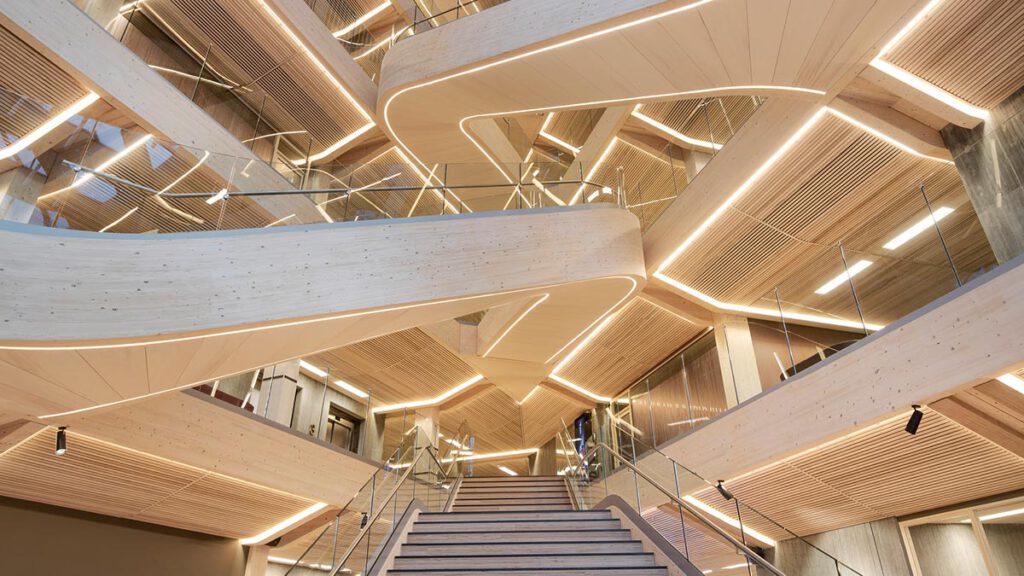 High-tech timber for Norwegian banking
Timber construction can be decidedly high-tech, as illustrated by the head office built for SR Bank in Stavanger, Norway. Bjergsted Financial Park offers workplaces that are fit for the future, and it is among Europe's largest engineered timber buildings.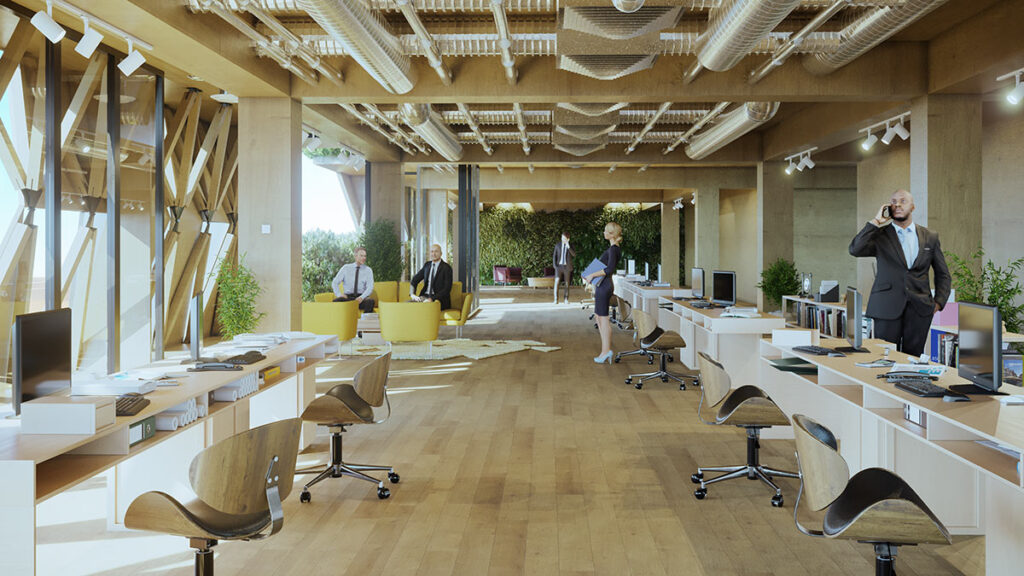 The parametric office
The design for the urban office building Saint Denis in Paris shows the potential of parametric design in timber construction. Architect Arthur Mamou-Mani is a luminary in this new discipline, and we were able to meet him online.