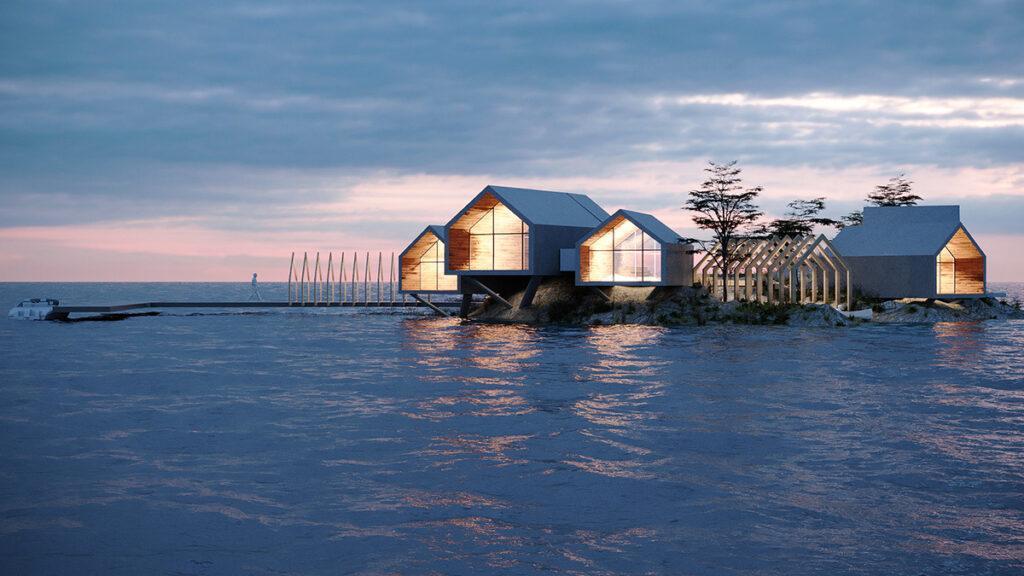 Eco-luxury with a view of the Big Apple
The small piece of rock just off New York City has a dark history that has earned it the name "Rat Island". But now the private island is to play host to a sustainable luxury resort.

Looking out over the Blue Lagoon
Feel like spending a night in a room that opens directly onto a volcanic thermal pool? Retreat at Blue Lagoon, Iceland's first five-star hotel, is located in a mossy lava field and has received awards for its outstanding design.