Management Board of UBM Development AG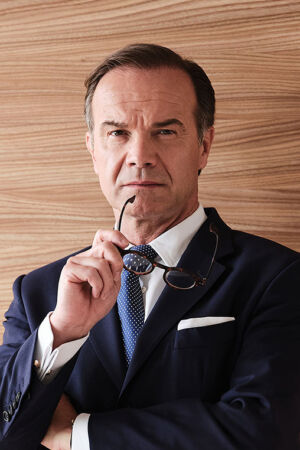 Thomas G. Winkler, CEO
Thomas G. Winkler was born in Salzburg, Austria, in 1963. He completed his law degree at Salzburg University, Austria, in 1985, and received a Master of Laws (LL.M.) from the University of Cape Town, South Africa, in 1987. He started his professional career at Erste Bank AG (formerly Girozentrale) and, after various functions with Maculan Holding AG and Magna (Europe) Holding AG, he joined Deutsche Telekom AG in Bonn as Head of Investor Relations in 1998. In 2001 he was appointed to the Executive Board of T-Mobile International AG & Co. KG, where he was responsible for finance. After further assignments, among others as CFO of Lenzing AG and activities on the Supervisory Board of ÖIAG and Bashneft JSOC, Russia, Mr. Winkler was appointed Chairman of the Management Board of UBM Development AG as of 1 June 2016. As CEO, he is responsible for Strategy, Investor Relations & Communications, Transactions & Market Research, Legal & Compliance, Human Resources, and Mergers & Acquisitions.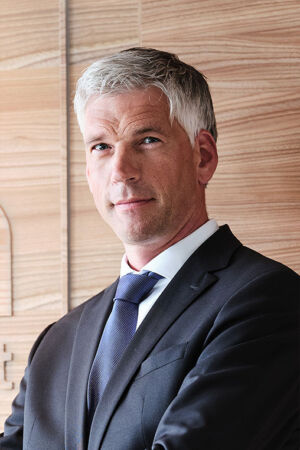 Martin Löcker, COO
Martin Löcker was born in Leoben, Austria, in 1976. He graduated in industrial engineering and construction from the Technical University in Graz, Austria, in 2000 and completed postgraduate work in real estate economics at the European Business School in Munich, Germany, in 2005. He joined the PORR Group and its subsidiary UBM AG in 2001, where he was responsible for projects in Austria, France and Germany. He has also held various management positions at UBM AG and its subsidiary Münchner Grund since 2007 and has been a member of the Management Board since 1 March 2009. Martin Löcker is responsible for Project Acquisition Controlling, Operational Project Controlling, Business Development Austria, Technical Competences, Green Building, CSR & Work Safety, Quality Management & Integrated Management Systems.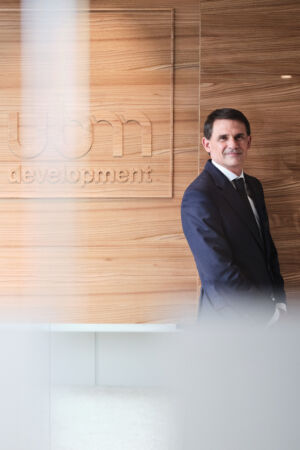 CFO
Patric Thate
Patric Thate, CFO
Patric Thate was born in Bergisch Gladbach, Germany, in 1973. After completing studies in economics at Wuppertal and Nottingham Universities, he started his career at Deutsche Telekom in Bonn during 1999, where he held various management positions in finance until the end of 2010. He then served as Vice President Global Finance at Lenzing AG, Austria, until 2015, with responsibility for the entire finance division. Mr. Thate also played a key role in major international capital market transactions, including the Re-IPO of Lenzing AG. In his most recent position, Patric Thate was Head of Finance and a member of the Executive Committee of UBM Development AG. He was appointed CFO of UBM on 1 July 2017 and is responsible for Financial Controlling & Reporting, Accounting & Consolidation, Treasury, Tax, IT and Insurance.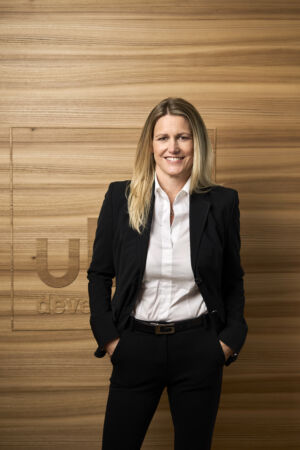 Martina Maly-Gärtner, COO
Martina Maly-Gärtner, MRICS, will join the Managing Board of UBM Development AG as COO from 1 September 2021. As part of her international career, she has been responsible for the hotel portfolio and strategy development of Arabella Hospitality with it's head office in Germany as COO since 2018. Prior to that, she led the European-focused tourism consulting and hotel development company Michaeler & Partner in Vienna as Managing Director for 8 years. In addition, Maly-Gärtner has 10 years of operational hotel management experience in America, the Middle East and Europe with internationally recognised hotel chains.
Supervisory Board of UBM Development AG
Karl-Heinz Strauss (Chairman)
Iris Ortner (Deputy Chairman)
Klaus Ortner
Ludwig Steinbauer
Paul Unterluggauer
Bernhard Vanas
Dkff. Birgit Wagner
Dr. Susanne Weiss
Martin Kudlicska*
Günter Schnötzinger*
Hannes Muster*
Anke Duchow**
* appointed by the Works Council on 30 June 2016 in accordance with Section 110 Paragraph 1 Labour Constitutional Act
**appointed by the Works Council on 27 May 2019 in accordance with Section 110 Paragraph 1 Labour Constitutional Act