about us.
UBM Development is the leading hotel developer in Europe. Our strategic focus covers three asset classes – hotel, residential and office – in Europe's top cities. With 145 years of experience, we concentrate on our core expertise: the development of real estate. In addition to conventional new construction, our activities also include the development of urban districts and large land areas as well as conversion and revitalisation. We cover the entire development value chain in-house. Today UBM is playing in a new league: our success is based on the performance of nearly 370 employees, more than half of them with technical background. UBM develops hotels with over 500 rooms, residential buildings with 500 apartments and office projects with a volume of approximately €200m.
The UBM share has been listed in the prime market segment of the Vienna Stock Exchange since 2016, which guarantees the highest transparency standards. A syndicate comprising the industrialists Ortner and Strauss holds an investment of roughly 39% as the core shareholder. The Executive Committee, an expert board of 20 UBM managers, has invested €5m in UBM shares.
The headquarters of UBM Development AG are located in Vienna. Together with its subsidiaries, the company has also established an efficient network in Central Europe. Strong local integration and wide-ranging market expertise support the timely identification and utilisation of market opportunities which, in turn, protect the future pipeline. UBM's interdisciplinary team develops ideas for new projects and innovative usage concepts, and also brings wide-ranging interests and users together. We offer a complete range of services required for this integrated approach from a single hand: market analysis, project development, planning and project management, financing, rental and asset management. Specialists with many years of professional experience accompany these processes from the initial project idea up to the transfer to tenants or the final investor. With this know-how, we cover all phases of the real estate value chain internally.
In addition to real estate development, UBM is also active as a hotel lessee. The subsidiary UBM hotels Management GmbH was founded in 2016 to bundle the operational know-how for hotel management and to combine all UBM hotel leasing operations.
organisational chart.

strategy.
focus.
UBM's transformation into a pure real estate developer ("Pure Play Developer") is continuing with the sale of standing assets. The "Pure Play Program" (PPP), which was launched at the beginning of 2018, is designed to support the sale of standing assets with a total value of €170m within 18 months and release these funds for investment in the development business and/or the further reduction of net debt.
Our real estate development activities are concentrated on the core markets of Germany, Austria and Poland. Medium-term planning calls for roughly 50% of these investments in Germany, roughly 30% in Austria and roughly 20% in other markets. The same applies to our focus on the three asset classes: hotel, residential and office. At the same time, we are working to expand our position as the leading hotel developer in Europe. We also intend to sharpen our profile as an office developer for the digital industry of the 21st Century and as a developer of high-quality residential space.
risk minimisation.
The minimisation of risk has high priority in our business activities. This is reflected in several dimensions: we use forward sales or forward financing to achieve a high degree of security for our transactions. As an alternative we pursue an "asset-light" strategy through joint ventures, which makes a higher number of transactions possible and leads to broader diversification in the portfolio.
quality & efficiency.
Specialists with many years of professional experience and market expertise are the guarantee for services that meet the highest quality standards. This top quality forms the basis for long-standing cooperative partnerships with our customers. Sustainability plays a very important role at UBM because our decisions create living and working areas for decades to come.
From an operational standpoint, maximum quality and efficiency are at the top of our agenda. The "Next Level" efficiency programme included a review of all core and support processes based on clearly defined "quality gates" and the establishment of binding definitions for the entire UBM Group. This was supplemented by an institutionalised 360°-principle. Every project phase includes an evaluation based on UBM's core expertise as well as the success factors relevant for the specific stage.
vision.
A common goal, working as a team and identification with the company are decisive for success. That is why we all pursue the same vision: one goal.one team.one company.
one goal.
As our common goal, we have defined an increase in the value of the company – based on the share price. This goal not only protects our entrepreneurial independence on the market, it is also an important value for our stakeholders. For example: it facilitates raising funds on the capital market and, in turn, allows us to acquire even more ambitious projects which require high credit standards and to realise these projects for our customers. That makes UBM a reliable partner for investors, general contractors and suppliers – as well as a reliable and attractive employer.
one team.
One team means that everyone pulls together in the same direction. In a first step, we established the Executive Committee – which includes UBM's top 20 managers – in 2016. This cross-border, interdisciplinary management body carries the responsibility for UBM as a corporate group. The second step involves the implementation of measures to strengthen communications and cooperation throughout the Group. In this way, we can utilise synergies and learn from each other based on best practice examples. This bundled expertise allows us to realise competitive advantages.
one company.
Our shared identity has also been underscored since 2018 by the renaming of our subsidiaries. The UBM Development brand now stands for all our companies in all our markets. This common name sends a clear signal and takes our focus on real estate development at its word. In the future, each of our projects – whether in Vienna, Munich, Berlin, Prague or other metropolitan areas – will make a lasting impression, not only for its high quality, but also for its uniform branding. With this "power of one", we are creating a force with the potential for the greatest transformation in our company's history.
sustainability.
Sustainable management and our positioning as a reliable, long-term partner for all stakeholder groups plays an important role at UBM. The inclusion of social and ecological aspects in each of our decisions is a logical and obvious part of our processes. Sustainability in the ecological sense of the term is crucial for a real estate developer because our actions today create the living and working areas of tomorrow. We are well aware of this great responsibility and work to justify our commitment through ecological and comprehensive project development. Numerous awards demonstrate that we are on the right course – during the past two years alone, we have received 15 sustainability certificates.
In order to also anchor sustainability firmly in the organisation, we established a Green Building staff department at the end of 2017. It is UBM's source for the in-house management of sustainability issues along the entire value chain. You can find our sustainability report for download here.
executive committee.
The Executive Committee, as an expanded management body, is responsible for UBM as a corporate group. It consists of 20 members: the three members of the Management Board and 17 managers from the core markets and divisions. This management body meets roughly every six weeks to coordinate priorities and exchange information on current developments. The Executive Committee has invested approximately €5m in UBM shares, and the top managers participate at 5% in a future increase in the value of the share through share options.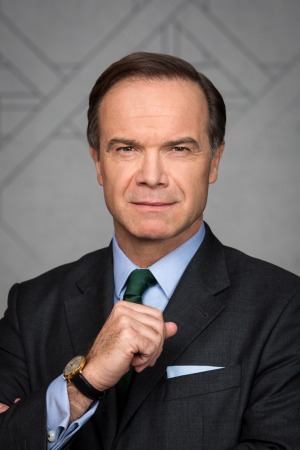 CEO
Thomas G. Winkler
Thomas G. Winkler, CEO
Thomas G. Winkler was born in Salzburg, Austria, in 1963. He completed his law degree at Salzburg University, Austria, in 1985, and received a Master of Laws (LL.M.) from the University of Cape Town, South Africa, in 1987. He started his professional career at Erste Bank AG (formerly Girozentrale) and, after various functions with Maculan Holding AG and Magna (Europe) Holding AG, he joined Deutsche Telekom AG in Bonn as Head of Investor Relations in 1998. In 2001 he was appointed to the Executive Board of T-Mobile International AG & Co. KG, where he was responsible for finance. After further assignments, among others as CFO of Lenzing AG and activities on the Supervisory Board of ÖIAG and Bashneft JSOC, Russia, Mr. Winkler was appointed Chairman of the Management Board of UBM Development AG as of 1 June 2016. As CEO, he is responsible for Strategy, Investor Relations & Communications, Transactions & Market Research, Legal & Compliance, Human Resources, and Mergers & Acquisitions.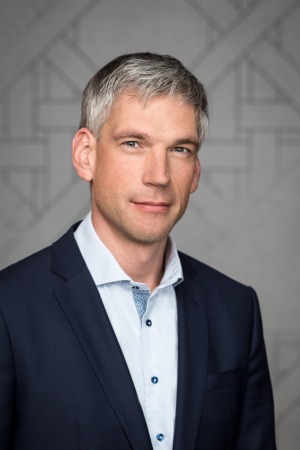 COO
Martin Löcker
Martin Löcker, COO
Martin Löcker was born in Leoben, Austria, in 1976. He graduated in industrial engineering and construction from the Technical University in Graz, Austria, in 2000 and completed postgraduate work in real estate economics at the European Business School in Munich, Germany, in 2005. He joined the PORR Group and its subsidiary UBM AG in 2001, where he was responsible for projects in Austria, France and Germany. He has also held various management positions at UBM AG and its subsidiary Münchner Grund since 2007 and has been a member of the Management Board since 1 March 2009. Martin Löcker is responsible for Project Acquisition Controlling, Operational Project Controlling, Business Development Austria, Technical Competences, Green Building, CSR & Work Safety, Quality Management & Integrated Management Systems.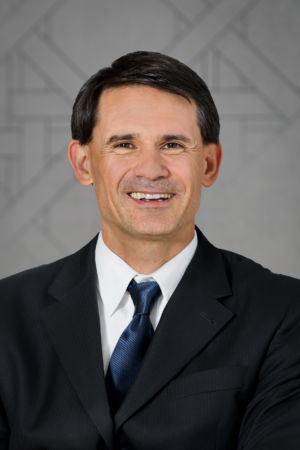 CFO
Patric Thate
Patric Thate, CFO
Patric Thate was born in Bergisch Gladbach, Germany, in 1973. After completing studies in economics at Wuppertal and Nottingham Universities, he started his career at Deutsche Telekom in Bonn during 1999, where he held various management positions in finance until the end of 2010. He then served as Vice President Global Finance at Lenzing AG, Austria, until 2015, with responsibility for the entire finance division. Mr. Thate also played a key role in major international capital market transactions, including the Re-IPO of Lenzing AG. In his most recent position, Patric Thate was Head of Finance and a member of the Executive Committee of UBM Development AG. He was appointed CFO of UBM on 1 July 2017 and is responsible for Financial Controlling & Reporting, Accounting & Consolidation, Treasury, Tax, IT and Insurance.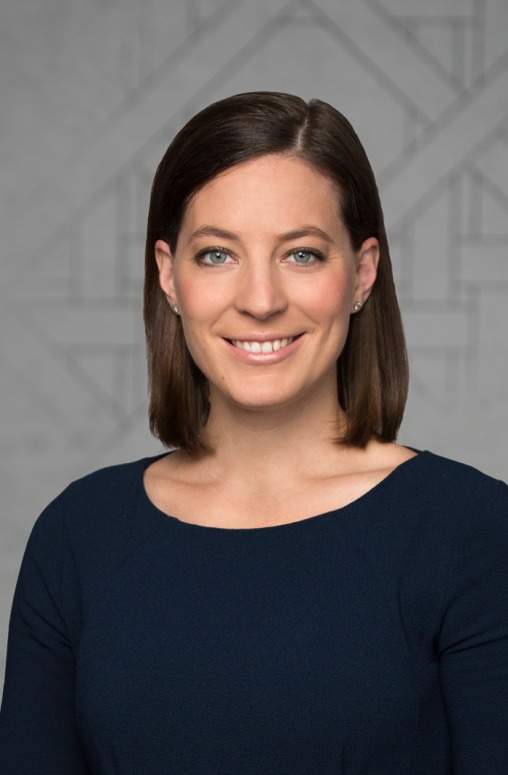 Investor Rel. & Corp. Communications
Anna Vay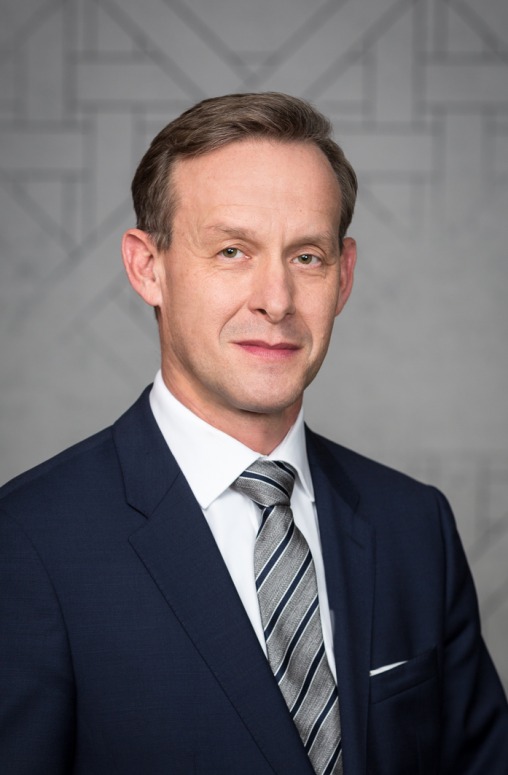 Managing Director Austria
Gerald Beck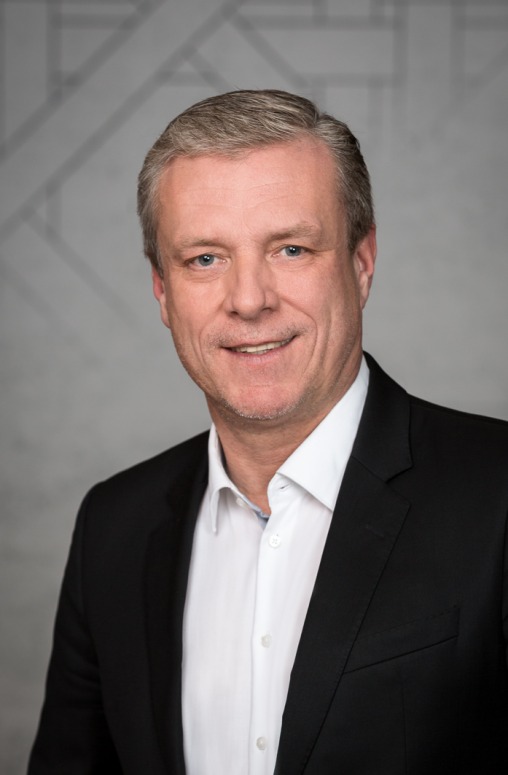 Managing Director Germany
Christian Berger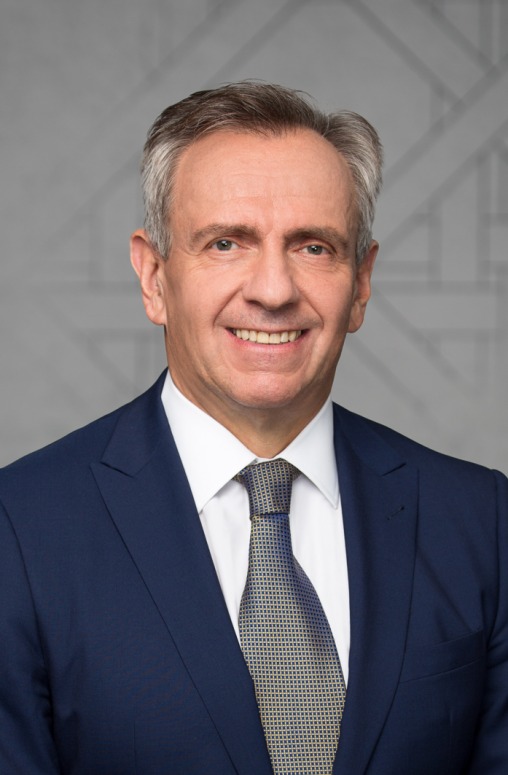 Treasury & Finance
Franz Biermayer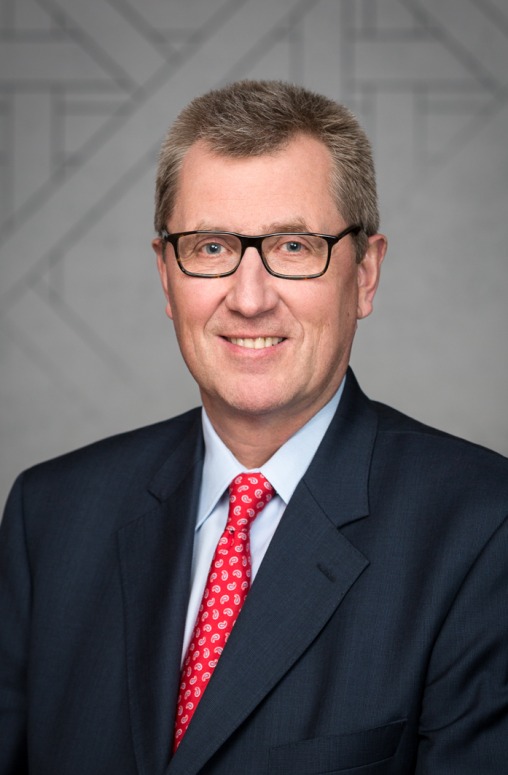 Managing Director Hotels
Rolf Hübner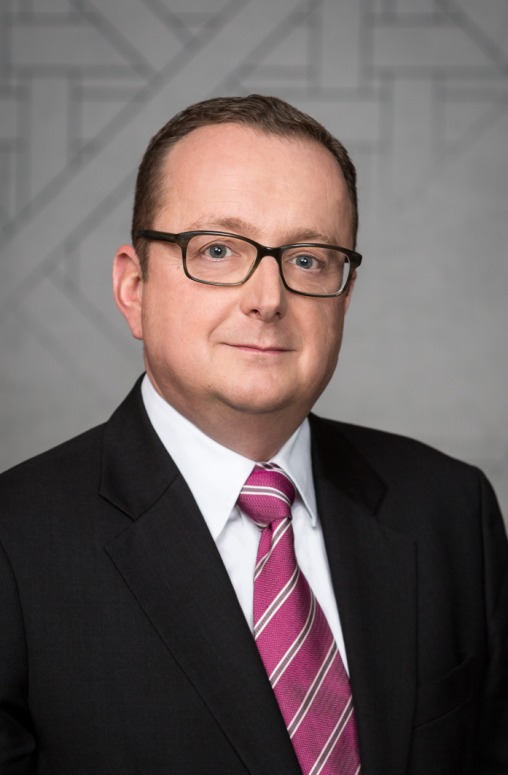 Legal & Compliance
Ralf Mikolasch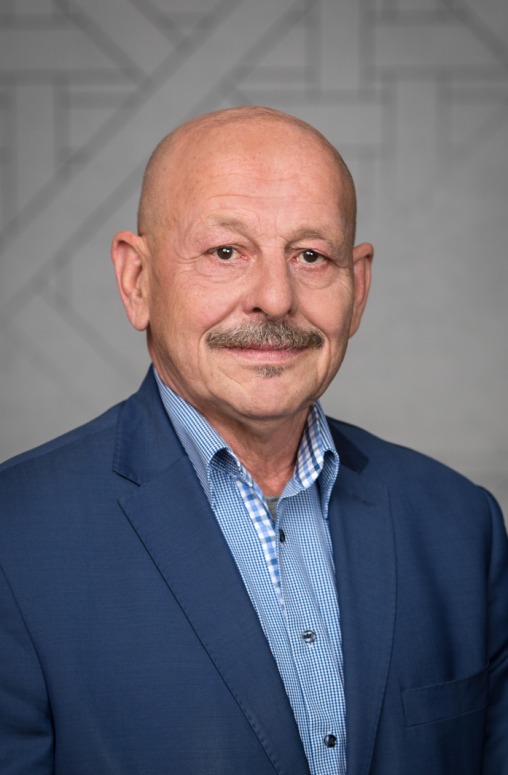 Managing Director Poland
Peter Obernhuber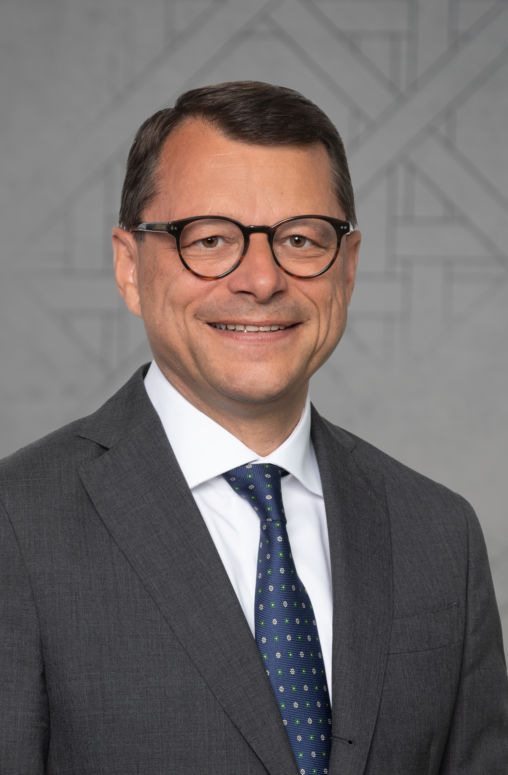 Managing Director Austria
Franz Panwinkler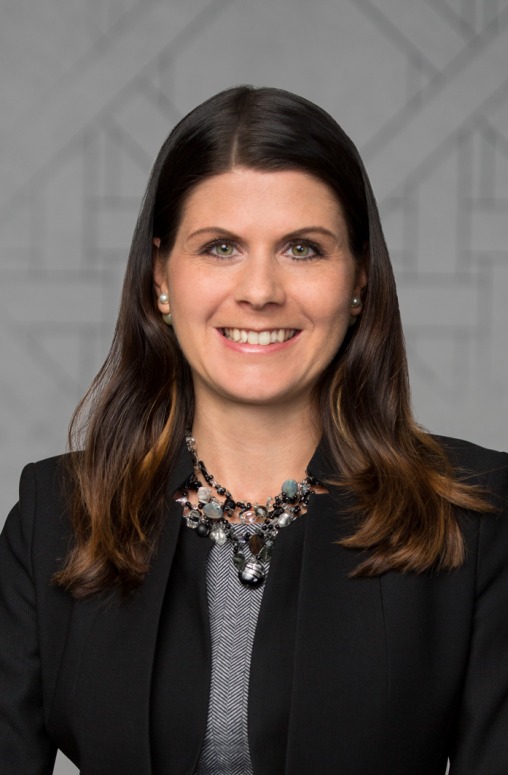 Project Acquisition Controlling
Andrea Rochelt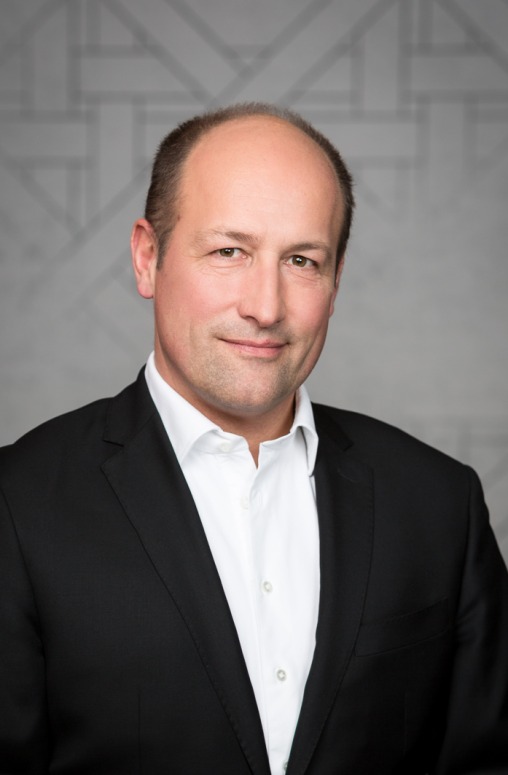 Managing Director Germany
Udo Sauter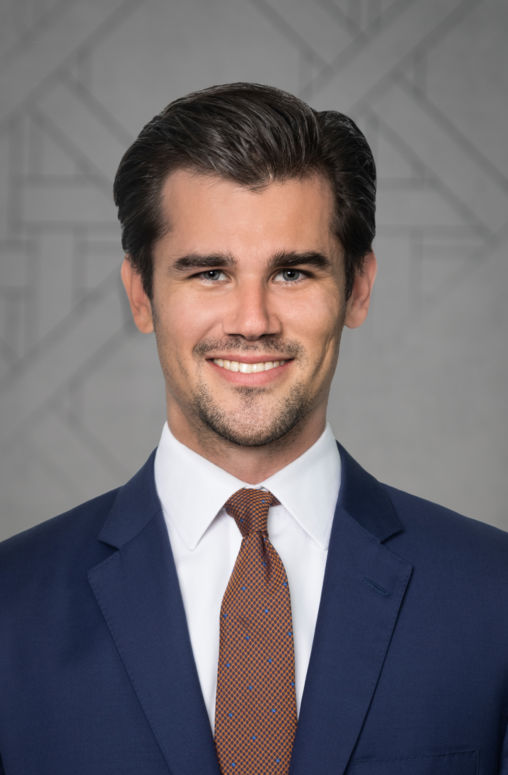 Controlling
Franz Sonnberger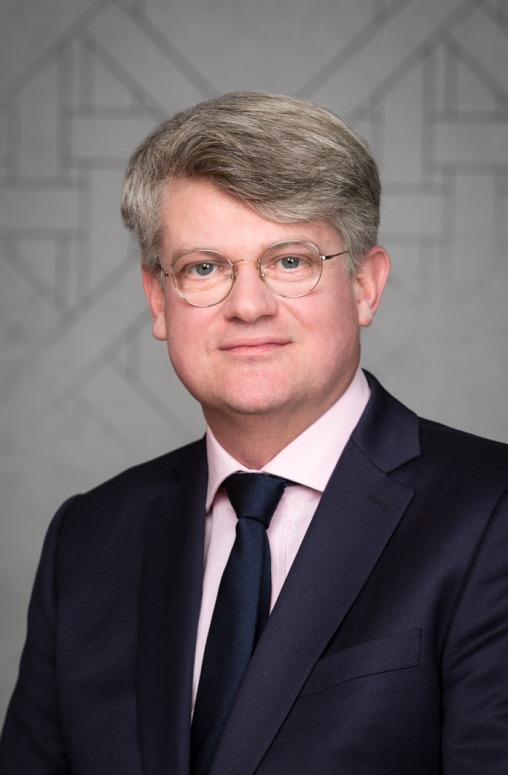 Managing Director Poland
Sebastian Vetter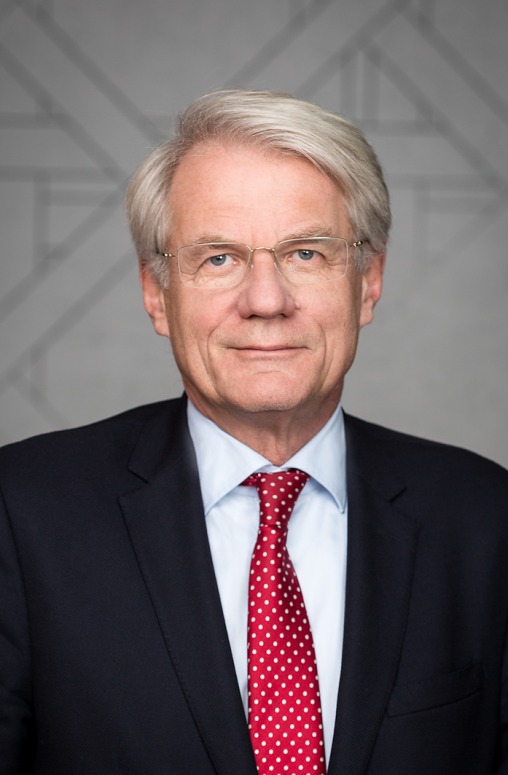 Chief Managing Director Germany
Bertold Wild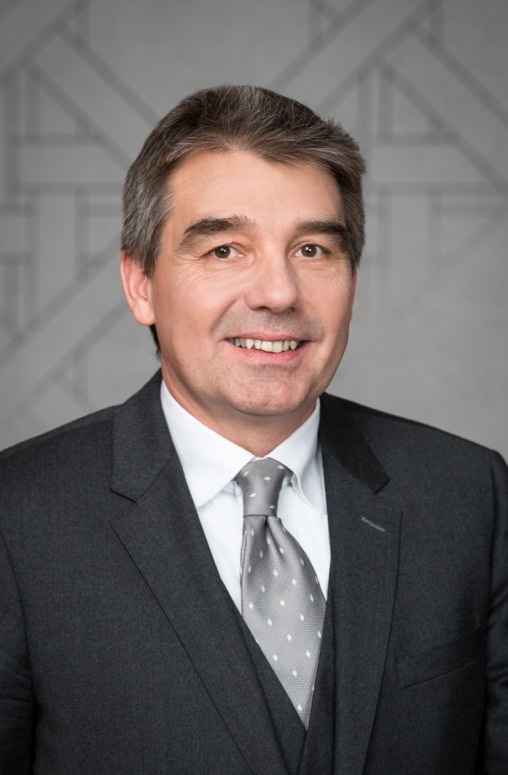 Technical Management,Technisches Management
Peter Wöckinger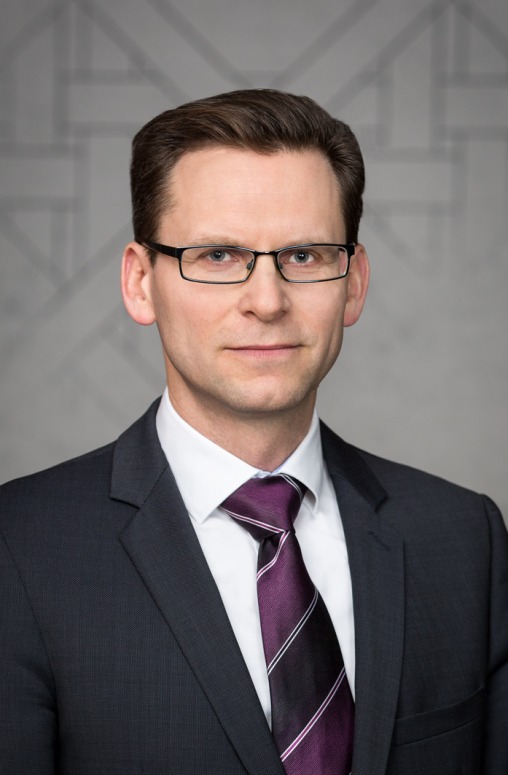 Transactions
Andreas Zangenfeind
history.
1873-1898
UBM was founded on 3 March 1873 as Union-Baumaterialien-Gesellschaft. The company is active in the acquisition and operation of brick factories and quarries. UBM's initial public offering takes place on 10 April 1873. In spite of the worldwide economic crisis, the company focuses on expansion in the 1880s and acquires numerous brick factories to become the second largest brick producer in the Austrian monarchy.
1899-1924
At the beginning of 20th Century, UBM holds a 30% investment in the Vienna brick cartel. PORR acquires shares in Union-Baumaterialien-Gesellschaft. High inflation in the early 1920s leads to the expansion of the business model: together with Allgemeine Österreichische Baugesellschaft, a number of residential construction companies are founded in 1921.
1925-1950
In connection with a joint project on the Paris real estate market, UBM and PORR form a consortium at the end of the 1920s. UBM masters the global economic crisis due to its early focus on real estate.
1950-1990
UBM has since left the original business area of Union-Baumaterialien-Gesellschaft far behind and established a new position. In the 1950s, the company increases its focus on project development with a concentration on Austria and Vienna.
1991-2015
After the fall of the Iron Curtain, UBM enters the markets in the Czech Republic and Poland. Several years later UBM is also active on projects in Germany, France and the Netherlands. In 2000, Klaus Ortner purchases his first UBM shares. The entry of the Strauss Group leads to the creation of a syndicate by the industrialists Ortner and Strauss in 2014. The syndicate purchases the majority interest in PORR and separates the construction and real estate activities. The development companies are merged. A capital increase in spring 2015 results in free float of over 60%. PORR's stake fell below 1% and no longer exists today.
2016-2020
Thomas G. Winkler is appointed CEO/CFO in 2016. The UBM share moves into the prime market segment of the Vienna Stock Exchange. One year later, the smaller Management Board is reorganised according to functional responsibilities – with Thomas G. Winkler as CEO, Martin Löcker as COO and Patric Thate as CFO. In 2018, UBM celebrates its 145th anniversary as a company and completes a rebranding – all subsidiaries now appear under a common brand: UBM Development auf.