join us.
We are constantly on the lookout for the best employees, and we assist with the fulfilment of their personal career goals. Our company thrives on individuals with ambition, expertise and talent who want to play an active part in shaping the success of UBM.
Current vacancies
Looking for a different position?
Then send us your full application with cover letter, CV, references and qualification documents.
Send application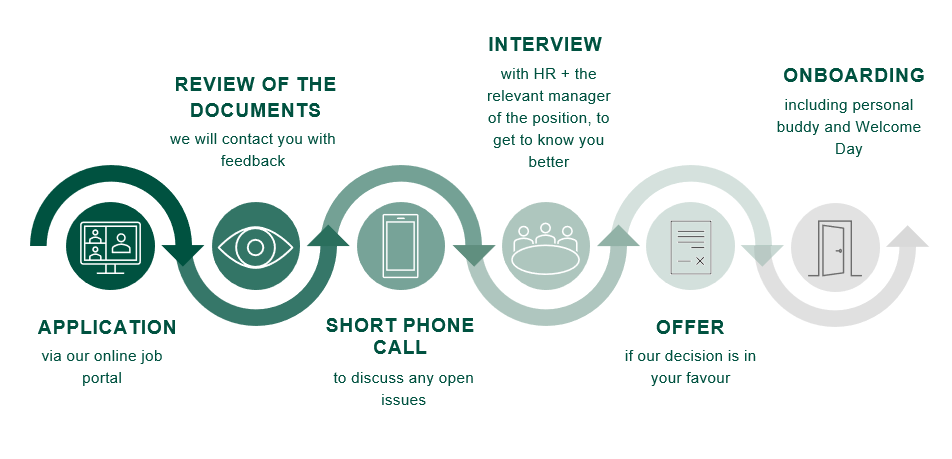 ubm as an employer.
About UBM Development
UBM Development creates real estate for Europe's top cities. The strategic focus is on green building and smart offices in major European metropolitan areas such as Vienna, Munich, Frankfurt and Prague. The EcoVadis platinum rating and the ESG Prime status by ISS confirm our consistent focus on sustainability. With almost 150 years of history, UBM is a one-stop provider for the entire development value chain from initial planning all the way to marketing. The company's shares are listed in the Prime Market of the Vienna Stock Exchange, the segment with the highest transparency requirements.
In addition to real estate development, UBM is also active as a hotel lessee. The subsidiary UBM hotels Management GmbH was founded in 2016 to bundle the operational know-how for hotel management and to combine all UBM hotel leasing operations.
The headquarters of UBM Development are located in Vienna. Subsidiaries have also been set up in Germany, Poland and the Czech Republic.