join us.
We are constantly on the lookout for the best employees, and we assist with the fulfilment of their personal career goals. Our company thrives on individuals with ambition, expertise and talent who want to play an active part in shaping the success of UBM.
Current vacancies
Looking for a different position?
Then send us your full application with cover letter, CV, references and qualification documents.
Send application
Application process
Please send us your application using our online job portal. We will take a close look at your documents before contacting you with our feedback. If your application has impressed us, we will phone you briefly to discuss any open issues. Then we will invite you to an interview with HR and the relevant manager of the position. This allows us to get to know you better, to give you an insight into the company and the vacant position, and also to answer your questions. In the event that we wish to employ you, we will get in touch with an offer. Then all that it needs is for you to accept the offer, so that we can welcome you as part of UBM! In the first few weeks, your personal buddy will help you find your feet in the company, familiarizing you with its structures, procedures and culture.
ubm as an employer.
About UBM Development
UBM Development creates real estate for Europe's top cities. The strategic focus is on green building and smart offices in major European metropolitan areas such as Vienna, Munich, Frankfurt and Prague. The EcoVadis Gold rating and the ESG Prime status by ISS confirm our consistent focus on sustainability. With almost 150 years of history, UBM is a one-stop provider for the entire development value chain from initial planning all the way to marketing. The company's shares are listed in the Prime Market of the Vienna Stock Exchange, the segment with the highest transparency requirements.
In addition to real estate development, UBM is also active as a hotel lessee. The subsidiary UBM hotels Management GmbH was founded in 2016 to bundle the operational know-how for hotel management and to combine all UBM hotel leasing operations.
The headquarters of UBM Development are located in Vienna. Subsidiaries have also been set up in Germany, Poland and the Czech Republic.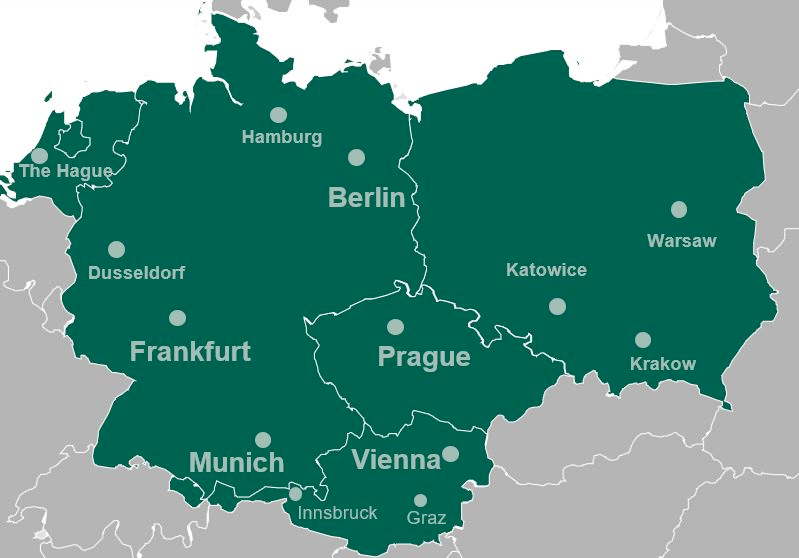 | | | |
| --- | --- | --- |
| Employees | Job vacancies | Percentage of women |
| 289 | k.a. | 44% |
| Our employees are the foundation of our success at UBM. | You can find our open positions in the "apply" section. We look forward to receiving your application. | Diversity and equal opportunities are important to us. We are therefore working to increase the number of women at our company. |
What to expect at UBM
green. smart. and more. are not just catchwords, they are integral to life at UBM. We offer a varied, dynamic environment where sustainability is a thread that runs through our projects and also everyday office life. Our success is built upon our talented, dedicated employees who assume personal responsibility and wish to play an active part in the success of UBM.
UBM assists with the fulfilment of its employees' personal goals and offers the potential for individual development, a varied range of training and development possibilities, plus numerous benefits.
With our values – competence, consistency and transparency – we create an atmosphere at work in which each and every person feels spoken to, authorized, and called upon to show their own personal commitment. We encourage our employees to develop their business acumen and proactive behaviour by streamlining decision-making and cultivating flat hierarchies.
For us, sustainability also means assuming responsibility. Our statement green. smart. and vaccinated. therefore clearly communicates our support for COVID-19 vaccination in order to protect our employees and all our fellow human beings.
Modern workplace
At all our sites, we have created places of work that encourage interaction, creativity, health and performance among our employees.
Performance-based pay
Commitment pays off at UBM – in many areas our employees receive an annual bonus that is dependent on the success of the company and also on individual performance.
Work-life balance
Due to our short week/long week working model, every second friday is off. By shifting the working hours, we create 26 extra days off.
Food & drink
Our employees benefit from a wide range of catering facilities. At our headquarters in Vienna there are a canteen and various restaurants where each day's food vouchers can be redeemed.
Mobility
Various forms of support for climate-friendly mobility such as a travel pass for the public transport commute or a contribution to the nationwide travel pass in Austria are available to our employees.
Careers/Further training and education
From in-house workshops and competitions where people are invited to submit ideas, to external training programmes, we offer our employees an extensive spectrum of possibilities for further training and education.
Health & fitness
We place a special priority on the physical and mental health of our employees. Many different sports courses and events are available, and we also contribute to fitness centre membership.
Sustainability/ESG
We actively encourage the participation of our employees in this area, for example in workshops where employees can share creative ideas, or through participation in Climate Impact Day.
Diversity
Fair treatment of our employees and a culture of mutual respect and appreciation are a given at UBM. We would like to especially enhance the role of women at our company in order to improve equal opportunities in the long term.
Events
Be part of a community! In order to boost interaction between our employees, we organize a series of events such as the International UBM Day, the UBM Employee Event, the Christmas Party, the New Year Reception, and much more.
your contact.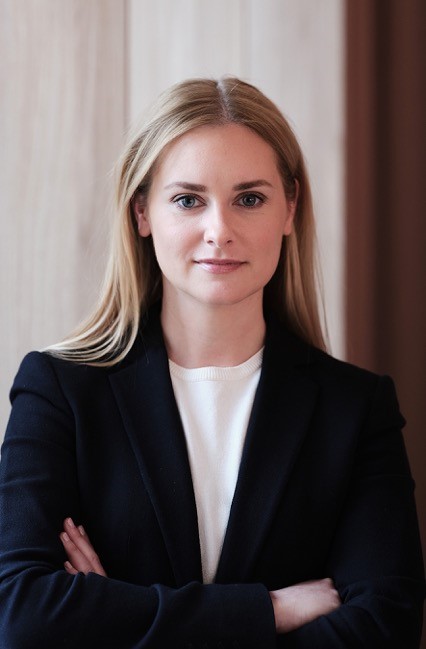 Head of Human Resources
Sarah Männel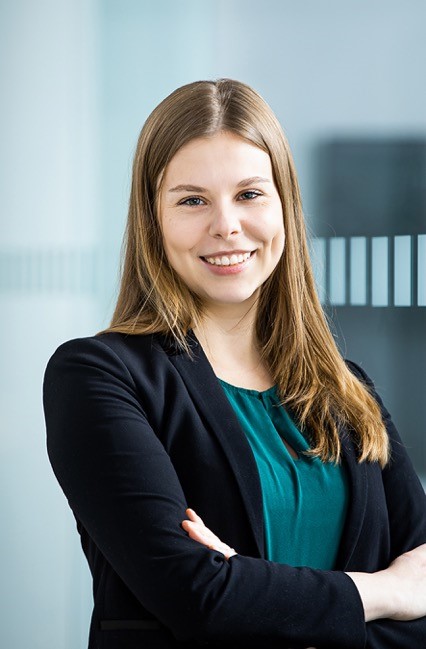 HR Business Partner
Krista Mautner