about us.
UBM Development creates real estate for Europe's top cities. The strategic focus is on green building and smart office in major European metropolitan areas like Vienna, Berlin, Munich or Prague. With over 145 years of history, UBM is a one-stop provider for the entire development value chain from initial planning all the way to marketing. The company's shares are listed in the Prime Market of the Vienna Stock Exchange, the segment with the highest transparency requirements.
A syndicate comprising the industrialists Ortner and Strauss holds an investment of roughly 39% as the core shareholder. The Executive Committee, an expert board of 20 UBM managers, has invested €5m in UBM shares.
The headquarters of UBM Development AG are located in Vienna. Together with its subsidiaries, the company has also established an efficient network in Central Europe. Strong local integration and wide-ranging market expertise support the timely identification and utilisation of market opportunities which, in turn, protect the future pipeline. UBM's interdisciplinary team develops ideas for new projects and innovative usage concepts, and also brings wide-ranging interests and users together. We offer a complete range of services required for this integrated approach from a single hand: market analysis, project development, planning and project management, financing, rental and asset management. Specialists with many years of professional experience accompany these processes from the initial project idea up to the transfer to tenants or the final investor. With this know-how, we cover all phases of the real estate value chain internally.
In addition to real estate development, UBM is also active as a hotel lessee. The subsidiary UBM hotels Management GmbH was founded in 2016 to bundle the operational know-how for hotel management and to combine all UBM hotel leasing operations.
organisational chart.

Image film
With your consent we use YouTube to integrate videos on our website. Your data (especially IP address, current website URL, web client, as well as cookies of the provider) will be transmitted to Google Ireland Limited. Thereby, your data can also be processed in the USA. The USA do not have an adequate level of data protection and there is a risk that US authorities may gain access to your data without your knowledge or proper legal protection.

You can withdraw your consent at any time with effect for the future. For further information please read our privacy notice.
Accept and activate YouTube (incl transmission to the USA)
strategy.
UBM Development is sticking to its strategic positioning and is concentrating on its very own core business – real estate development. In addition to a clear focus on top metropolises and three asset classes, UBM is pushing the shift to green and smart buildings. In terms of sustainability, UBM is striving to become the leading timber construction developer in Europe. In addition, UBM always keeps a clear eye on the risk and return profile of the project portfolio in order to deliver sustainable and consistent returns.
green.
All projects that UBM develops have an impact on the ecological conditions on site and thus also influence the climate. That is why we focus on environmentally friendly, innovative and energy-saving solutions from the design stage and realization to utilization and revitalization. Green building is already a tradition at UBM and has been validated by internationally recognized building certificates for many years. The focus on sustainable project development has gained particular importance as a result of the Corona pandemic, and UBM has set itself the goal of becoming the leading timber construction developer in Europe. In order to achieve this goal, UBM already has groundbreaking projects in progress. Coupled with sustainable energy generation and use, we can significantly reduce CO2 emissions over the entire life cycle of the projects. UBM's buildings are thus part of the solution to achieve the goal of climate neutrality of the "EU Green Deal" by 2050.
smart.
Smart buildings are like smart people: they think for themselves. For UBM, this means that buildings can adapt individually to the user experience while at the same time operating as efficiently as possible. By using sensor technology and automation, we can also implement the idea of sustainability here by reducing operating costs. UBM sees the use of technology as an opportunity for project developers, investors and users, as innovation in the construction and real estate industry brings benefits for all stakeholders. Our buildings can be recognized by the new UBM standard, which implements and develops our commitment to sustainability through technology.
and more.
The atmosphere and aesthetics of each building make it more than an office or an apartment. We succeed in designing work and living spaces by telling a story with each project. Inspired by the project surroundings and the history of the respective properties, coupled with the many years of experience of our interior design team, we create distinctive buildings and neighborhoods for living, working and relaxing. With this, we create something "more" that can be felt throughout the project.
Distinct accents create a profile
UBM focuses on European metropolises such as Vienna, Berlin, Munich or Prague. Around 40% of the investments are to be made in each of the top cities in Germany and Austria and around 20% in other markets. We will continue to focus on the three asset classes of residential, office and hotel. We develop entire city quarters and extraordinary properties in prime locations. From planning to marketing, UBM offers all services from a single source.
Strict risk minimization
Strategically, the focus of our business activities is on minimizing risk. This is achieved in several dimensions. In transactions, UBM aims to establish early transaction security through forward sales. At the same time, an "asset-light strategy" is pursued through joint ventures. This enables a broader diversification of the portfolio.
Group-wide standardized processes
From an operational perspective, the aim is to significantly minimize risks by standardizing processes and institutionalizing the 360° approach. In more concrete terms, as part of the "Next Level" efficiency program, all core and support processes were reviewed on the basis of defined "quality gates" and implemented in the entire Group.
Continuation of financial strategy
The focus on a stable balance sheet also remains unchanged. The focus is on four cornerstones: increasing equity, a short balance sheet, controlling net debt, and smoothing the repayment profile. Looking to the future, sustainable financing options are being actively pursued. In 2021, a sustainability-linked bond and hybrid bond were issued for the first time, which were very successfully received by the market.
Dividend policy with continuity
UBM's dividend policy is based on continuity and reflects the current and future earnings power of the company. For the third year in a row, a stable dividend of € 2.20 was paid despite the challenging market environment in the wake of the COVID-19 pandemic.
clear values.
competent.
Competent actions are visible in the sustainable, high quality of all our services. These actions are based on UBM's history in the construction industry, on our many decades of experience as a developer and on the proficiency of our employees in all technical areas. But we are not only experts in technical engineering, we are also specialists for financial engineering. UBM is more widely diversified than many of its competitors. All types of technical and design issues are in the best of hands with our highly qualified construction engineers, architects, interior designers and facility technicians. The acquisition and sale of properties as well as hotel operations are also managed by UBM's proven experts. In every phase of our projects, we identify the most important aspects and focus on efficient solutions. We encourage entrepreneurial thinking and independent actions through short decision paths and flat hierarchies. That creates a working climate where everyone feels involved, empowered – and inspired to take action.
consequent.
Consequent actions are a further conerstone of our self-image. We stand for reliability with handshake-quality. From confidential initial discussions to the first draft and turnkey transfer on time and in budget, every detail gets our full attention. We handle subsequent special requests with exactly the same commitment as an entire project and are pleased when we can exceed our customer's expectations. Our claim for every project also includes equal treatment for the interest of UBM's stakeholders and the demands of the market. This is seldom easy but we see it as an obligation for UBM.
Another sign of consequence: Through our commitment and determination, we have grown to become the largest hotel developer in Europe. The share of residential projects is just as large at roughly 40% of our portfolio. In other words, we have consequently placed UBM on a broad foundation tha is also extremely stable. Because a stron balance sheet and sufficient liquidity are important. We address risks carefully in order to also remain a reliable partner for our employees, customers, business associates and other stakeholders in the future.
transparent.
Transparent or in other words, understandable and predictable actions are not viewed as an annoying obligation, but as an opportunity. UBM's listing in the prime market of the Vienna Stock Exchange gives us exact, up-to date feedback on our performance. Banks, institutional investors and our project partners are not faced with a black box when they turn to UBM. Through our investor relations activities and our increased media presence, we proactively transport a clear and diverse picture of our company. Our stakeholders and investors can follow UBM's development, draw logical conclusions and take well-founded decisions.
In the end, this high degree of transparency also pays off for us. It is an essential criterion for our good conditions on the capital market and the substancial confidence of investors in UBM. For example: A bond we have issued in November 2019 with a coupon of 2.75% was oversubscribed in only one and a half hours, and the maximum volume of €120m was broadly placed. This type of favourable refinancing is a major competitive advantage.
management board.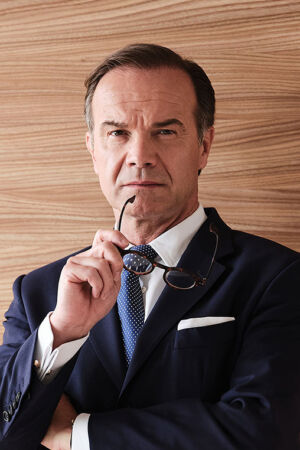 Thomas G. Winkler, CEO
Thomas G. Winkler was born in Salzburg, Austria, in 1963. He completed his law degree at Salzburg University, Austria, in 1985, and received a Master of Laws (LL.M.) from the University of Cape Town, South Africa, in 1987. He started his professional career at Erste Bank AG (formerly Girozentrale) and, after various functions with Maculan Holding AG and Magna (Europe) Holding AG, he joined Deutsche Telekom AG in Bonn as Head of Investor Relations in 1998. In 2001 he was appointed to the Executive Board of T-Mobile International AG & Co. KG, where he was responsible for finance. After further assignments, among others as CFO of Lenzing AG and activities on the Supervisory Board of ÖIAG and Bashneft JSOC, Russia, Mr. Winkler was appointed Chairman of the Management Board of UBM Development AG as of 1 June 2016. As CEO, he is responsible for Strategy, Investor Relations & Communications, Transactions & Market Research, Legal & Compliance, Human Resources, and Mergers & Acquisitions.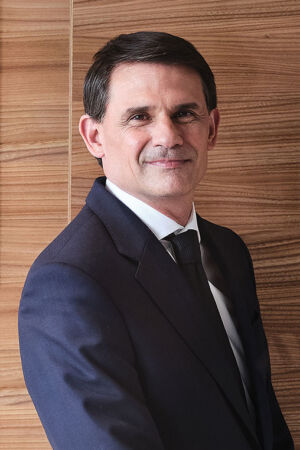 Patric Thate, CFO
Patric Thate was born in Bergisch Gladbach, Germany, in 1973. After completing studies in economics at Wuppertal and Nottingham Universities, he started his career at Deutsche Telekom in Bonn during 1999, where he held various management positions in finance until the end of 2010. He then served as Vice President Global Finance at Lenzing AG, Austria, until 2015, with responsibility for the entire finance division. Mr. Thate also played a key role in major international capital market transactions, including the Re-IPO of Lenzing AG. In his most recent position, Patric Thate was Head of Finance and a member of the Executive Committee of UBM Development AG. He was appointed CFO of UBM on 1 July 2017 and is responsible for Financial Controlling & Reporting, Accounting & Consolidation, Treasury, Tax, IT and Insurance.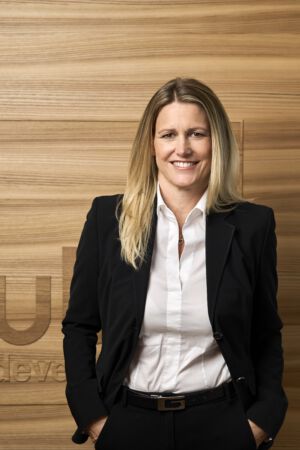 Martina Maly-Gärtner, COO
Martina Maly-Gärtner, MRICS, joined the Managing Board of UBM Development AG as COO from 1 September 2021. As part of her international career, she has been responsible for the hotel portfolio and strategy development of Arabella Hospitality with it's head office in Germany as COO since 2018. Prior to that, she led the European-focused tourism consulting and hotel development company Michaeler & Partner in Vienna as Managing Director for 8 years. In addition, Maly-Gärtner has 10 years of operational hotel management experience in America, the Middle East and Europe with internationally recognised hotel chains.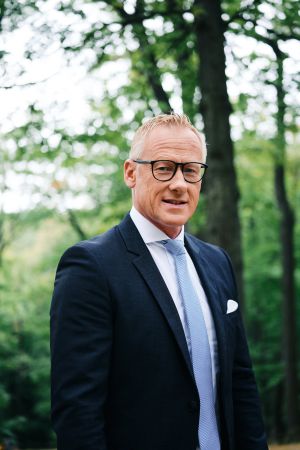 Peter Schaller, CTO
Peter Schaller studied industrial engineering for construction at the Technical University in Graz. He is a renowned construction expert and most recently headed operations for Porr in Graz. Following positions in Poland, the Czech Republic, Slovenia and Germany, Peter Schaller has held management positions at Porr in Styria since 2007. He is a member of the Federation of Austrian Industries (iv) in Styria, the Executive Board of the Economic Forum of Managers (WdF) and Vice-President of SK STURM GRAZ. Peter Schaller was appointed CTO at UBM Development AG in November 2023 and also became a member of the Managing Board.
board of directors.
The Directorate provides standing support for the Management Board to transport the defined strategy to projects at the operating level and to accompany these projects continuously through completion and sale.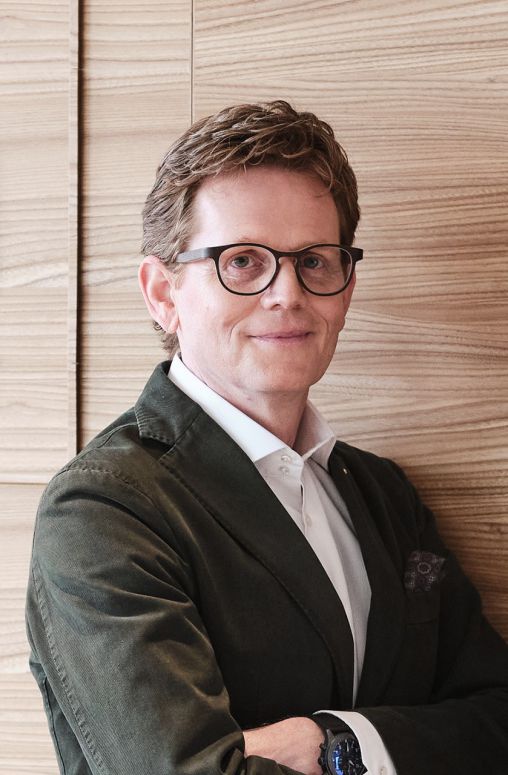 Head of Timber Construction & Greenbuilding
Bernhard Egert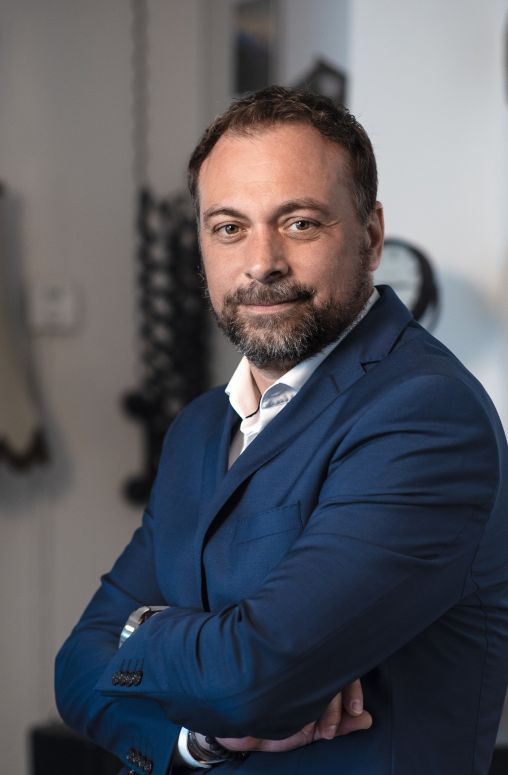 Technical Competences
Roman Ehrentraut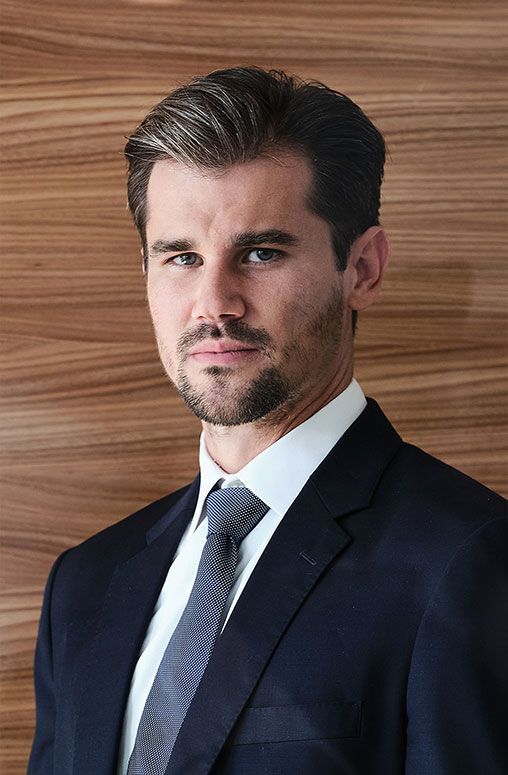 Controlling
Franz Sonnberger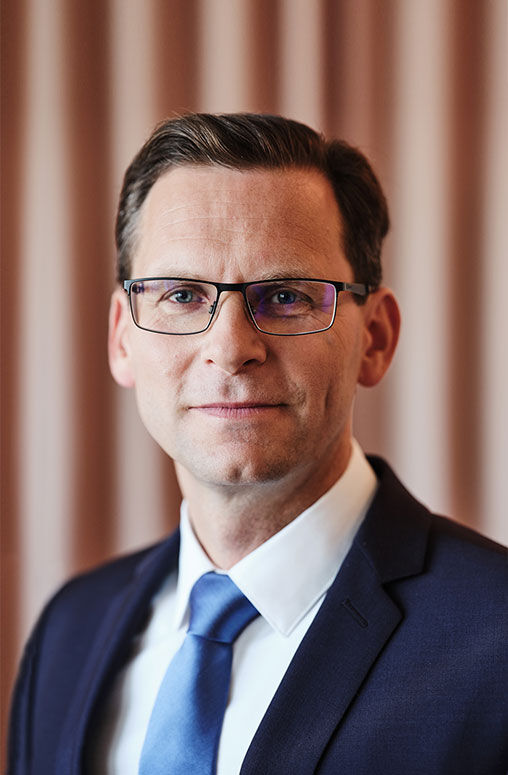 Investment
Andreas Zangenfeind
executive committee.
The Executive Committee, as an expanded management body, is responsible for UBM as a corporate group. It consists of 2 members: the four members of the Management Board and 18 managers from the core markets and divisions. This management body meets roughly every six weeks to coordinate priorities and exchange information on current developments. The Executive Committee has invested approximately €5m in UBM shares, and the top managers participate at 5% in a future increase in the value of the share through share options.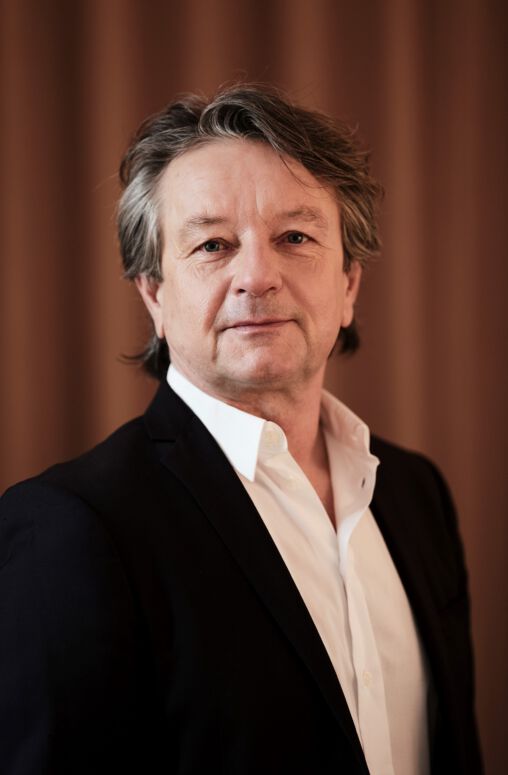 Corporate Communications
Karl Abentheuer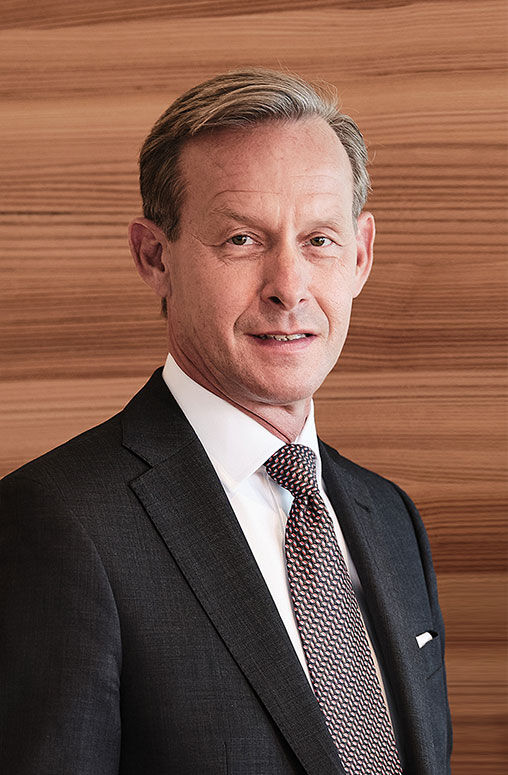 Managing Director Austria
Gerald Beck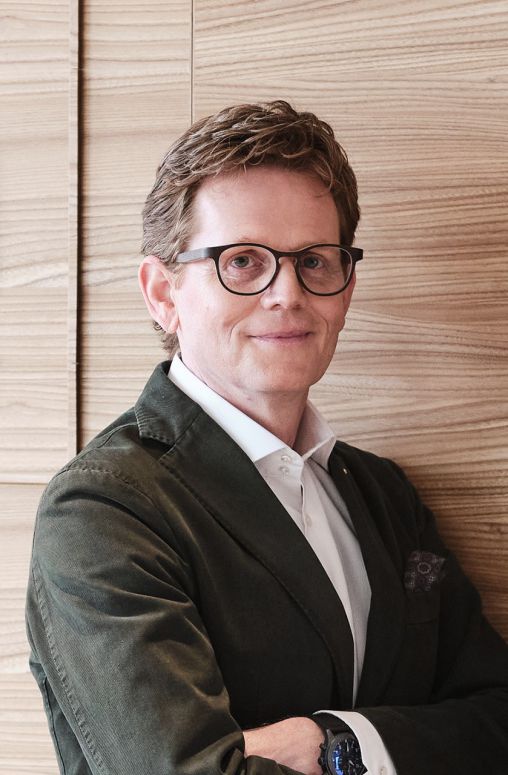 Head of Timber Construction & Greenbuilding
Bernhard Egert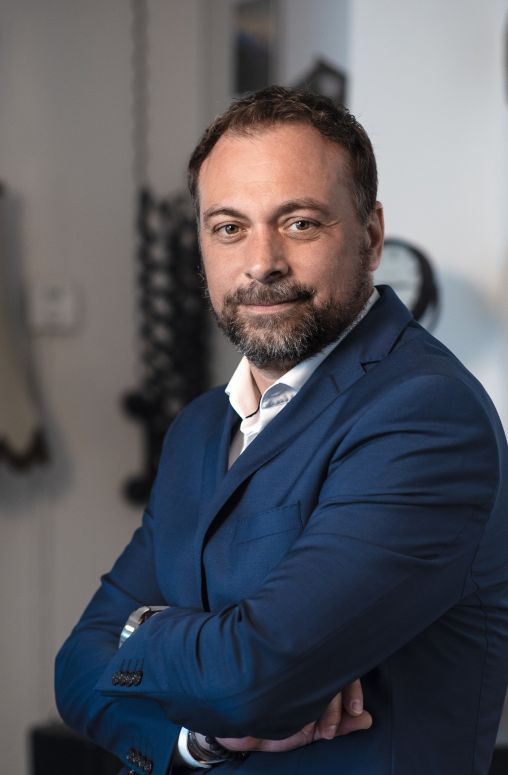 Managing Director Czechia
Roman Ehrentraut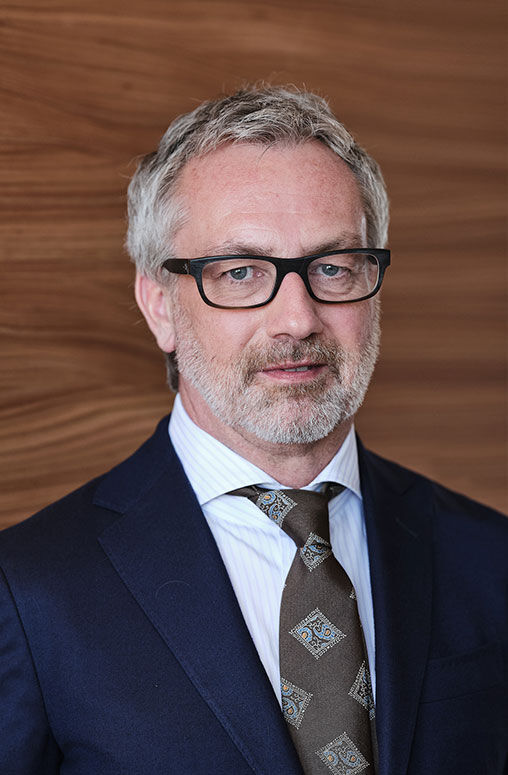 Managing Director Germany
Werner Huber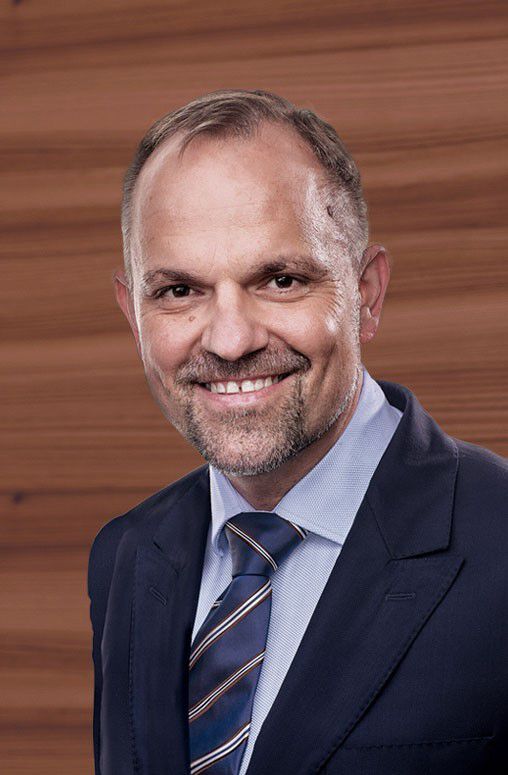 Managing Director Poland
Leszek Kordyl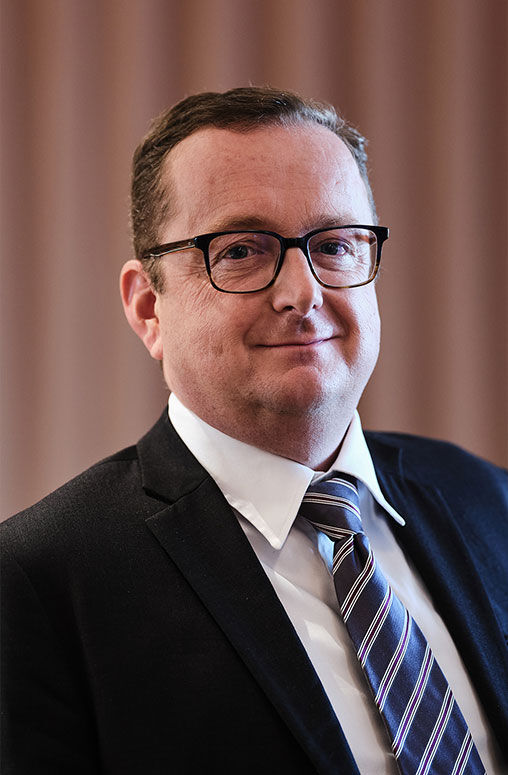 Legal & Compliance
Ralf Mikolasch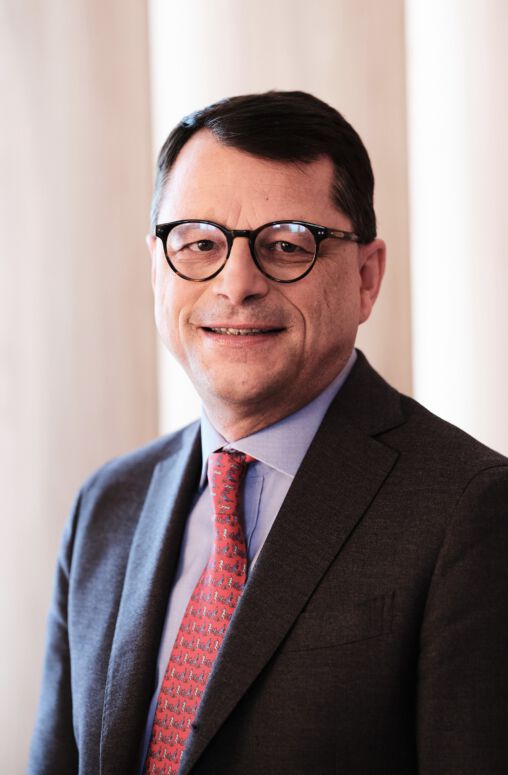 Managing Director Austria
Franz Panwinkler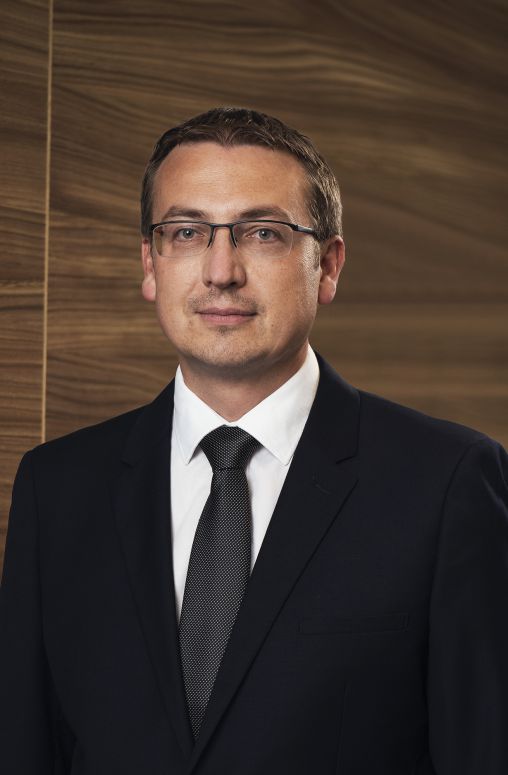 Managing Director Czechia
Vladimir Pasek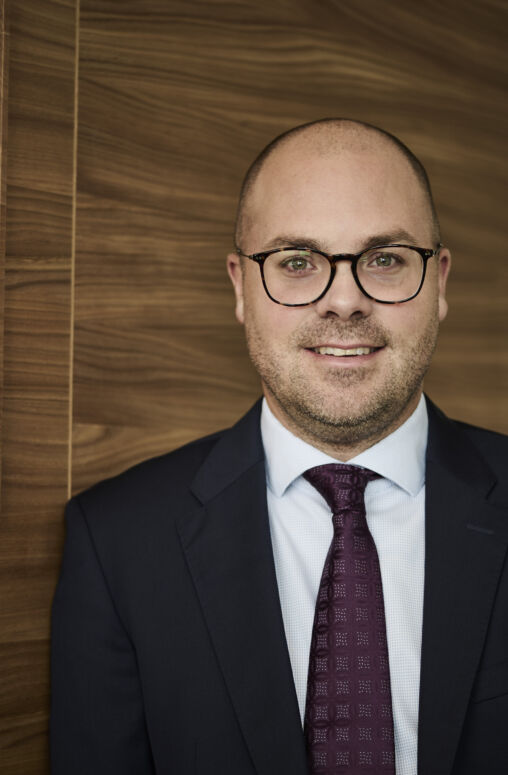 Head of Group Treasury & Finance
Andreas Pernsteiner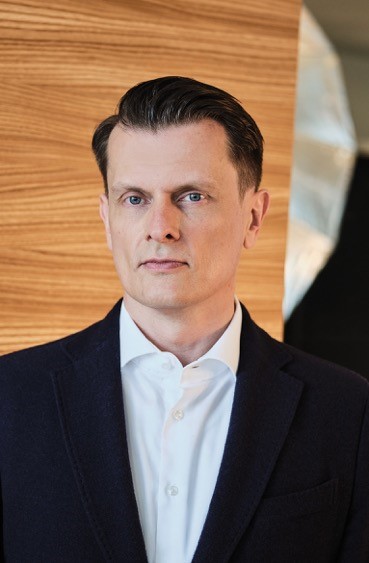 Managing Director Germany
Daniel Pfister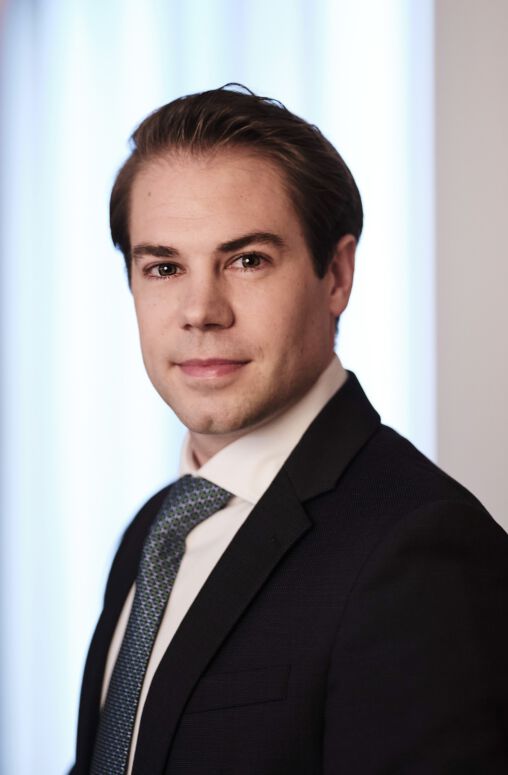 Investor Relations
Christoph Rainer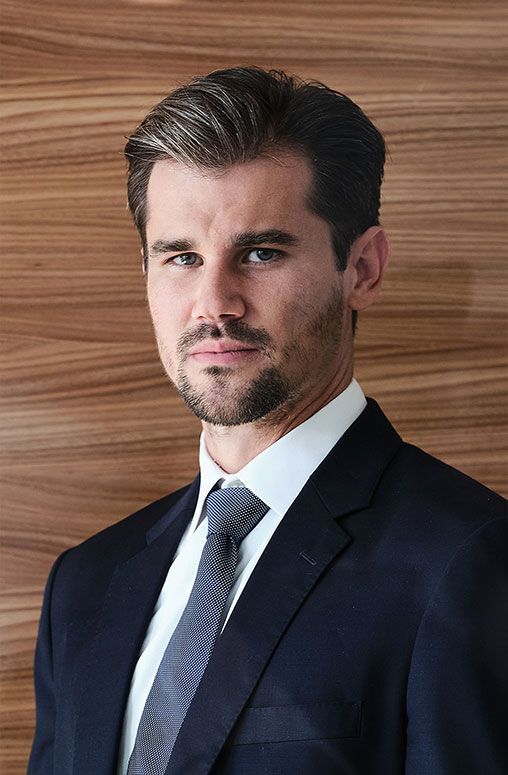 Controlling
Franz Sonnberger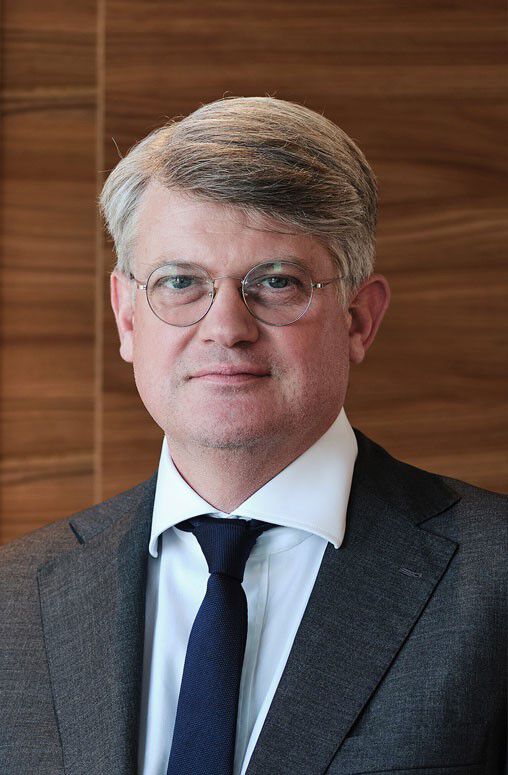 Managing Director Poland
Sebastian Vetter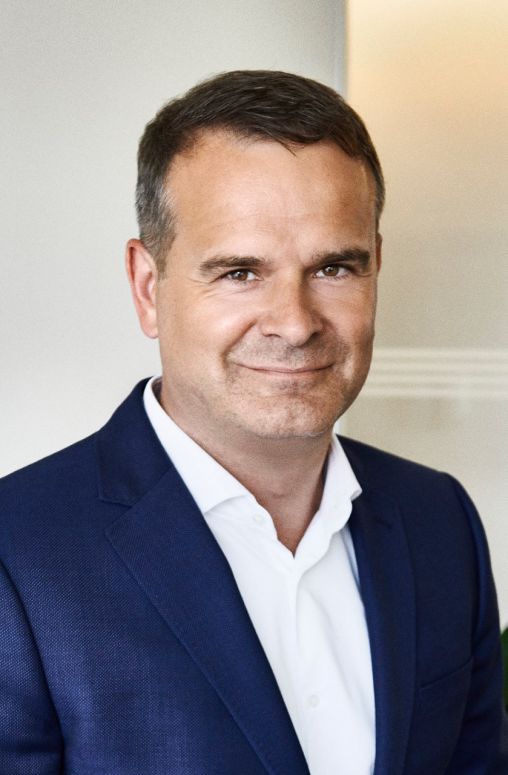 Managing Director Czechia
Josef Wiedermann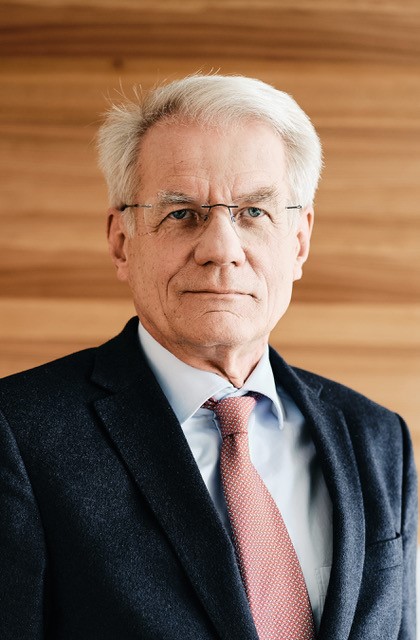 Chief Managing Director Germany
Bertold Wild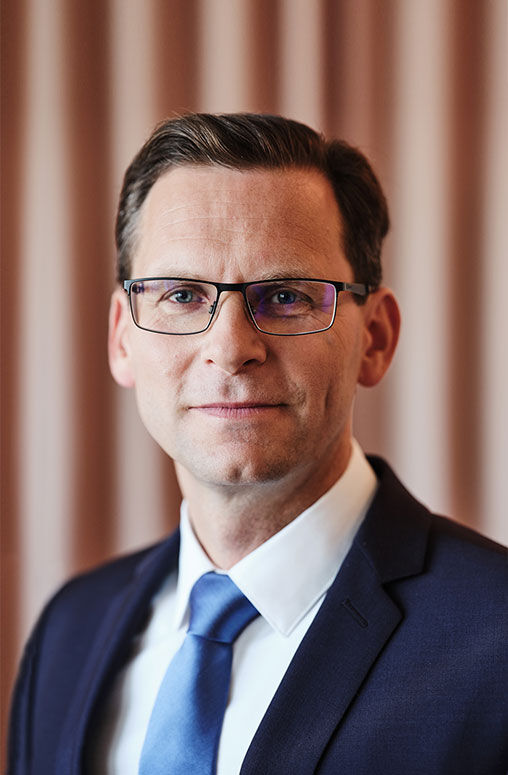 Investment
Andreas Zangenfeind
history.
1873-1898
UBM was founded on 3 March 1873 as Union-Baumaterialien-Gesellschaft. The company is active in the acquisition and operation of brick factories and quarries. UBM's initial public offering takes place on 10 April 1873. In spite of the worldwide economic crisis, the company focuses on expansion in the 1880s and acquires numerous brick factories to become the second largest brick producer in the Austrian monarchy.
1899-1924
At the beginning of 20th Century, UBM holds a 30% investment in the Vienna brick cartel. PORR acquires shares in Union-Baumaterialien-Gesellschaft. High inflation in the early 1920s leads to the expansion of the business model: together with Allgemeine Österreichische Baugesellschaft, a number of residential construction companies are founded in 1921.
1925-1950
In connection with a joint project on the Paris real estate market, UBM and PORR form a consortium at the end of the 1920s. UBM masters the global economic crisis due to its early focus on real estate.
1950-1990
UBM has since left the original business area of Union-Baumaterialien-Gesellschaft far behind and established a new position. In the 1950s, the company increases its focus on project development with a concentration on Austria and Vienna.
1991-2015
After the fall of the Iron Curtain, UBM enters the markets in the Czech Republic and Poland. Several years later UBM is also active on projects in Germany, France and the Netherlands. In 2000, Klaus Ortner purchases his first UBM shares. The entry of the Strauss Group leads to the creation of a syndicate by the industrialists Ortner and Strauss in 2014. The syndicate purchases the majority interest in PORR and separates the construction and real estate activities. The development companies are merged. A capital increase in spring 2015 results in free float of over 60%. PORR's stake fell below 1% and no longer exists today.
2016-2019
Thomas G. Winkler is appointed CEO/CFO in 2016. The UBM share moves into the prime market segment of the Vienna Stock Exchange. One year later, the smaller Management Board is reorganised according to functional responsibilities – with Thomas G. Winkler as CEO, Martin Löcker as COO and Patric Thate as CFO. In 2018, UBM celebrates its 145th anniversary as a company and completes a rebranding – all subsidiaries now appear under a common brand: UBM Development auf.
2020-today
The corona pandemic triggered a radical re-orientation to green. smart. and more at UBM in spring 2020. At the same time, UBM set a goal to become the largest timber construction developer in Europe. The UBM Management Board will be expanded in 2021 to include Martina Maly-Gärtner who will be responsible for hotel operations and human resources. In 2023 Peter Schaller becomes CTO and member of the management board.